Step into the Magic of Ratna Ling
Retreats to Revitalize Mind and Body.
Ratna Ling Retreat Center is located in the towering redwoods of coastal Sonoma County. It's a spectacular 90 mile drive north of San Francisco. Our retreats offer you the opportunity to escape into a quiet, naturally sacred space, in elegant private cottages, each with an expansive view of the surrounding countryside, replete with deer, wild turkeys, rabbits and quail.
Stay up to date with our monthly newsletter announcing our latest retreats and specials.
Upcoming Retreats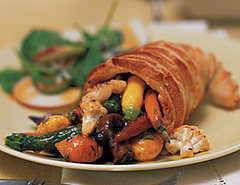 November 22 - 25, 2018
An annual tradition, Ratna Ling's Family Thanksgiving is back for 2018! Family Thanksgiving is a great way to enjoy quality time with your friends and family while leaving the cooking and cleanup to us. Enjoy our 3 night program for adults and children starting with our famous vegetarian Thanksgiving Feast on Thursday and ending with our equally delicious Sunday Brunch. Your family's stay includes: a private 2 bedroom cottage in the beautiful coastal redwoods, all…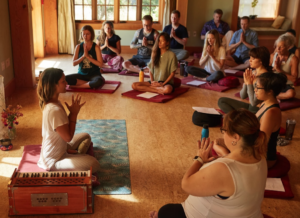 With Gloria Baraquio, Serge Berliawsky and Pranathi Reddy
November 29 - December 16, 2018
Ratna Ling Retreat Center
SHIVAKALI YOGA 200-HOUR TEACHER TRAINING Fully Accredited by Yoga Alliance Shivakali Yoga offers a 200-Hour Yoga Teacher Training, which is steeped in the ancient spiritual, philosophical and meditative traditions of Yoga, and grounded in modern anatomical studies, sequencing, and approaches to practice. This 18-day Yoga Retreat offers students the lived experience of the teachings.  In addition to practice and study, we will participate in meditation, ceremony, council, and explore what these practices & teachings mean for ourselves as individuals,…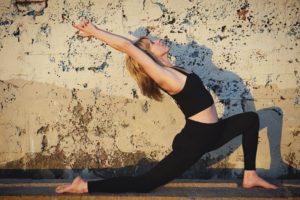 With Robin Duryea
November 30 - December 2, 2018
This is a special weekend dedicated to staying healthy, nourished, and grounded through the winter/holiday season. You'll leave feeling clear, light, and inspired. This weekend Robin be leading you through 4 vinyasa classes designed to detox and purify the body. Building heat while cultivating strength and stamina we'll cleanse the system of excess stress, food, and drink. In addition, Robin will be holding Pranic Breathing workshop. This is a special type of breath work that…
"A beautiful and serene retreat center. The setting is breath-taking. The food is delicious and the accommodations are clean, comfortable and exquisitely designed. A wonderful getaway to truly relax and escape from it all."
– Beth Berlin-Stephens, a Google review
Ready to Escape? See Our Latest Ratna Ling Retreat Offerings.