Step into the Magic of Ratna Ling
Retreats to Revitalize Mind and Body.
Ratna Ling Retreat Center is located in the towering redwoods of coastal Sonoma County. It's a spectacular 90 mile drive north of San Francisco. Our retreats offer you the opportunity to escape into a quiet, naturally sacred space, in elegant private cottages, each with an expansive view of the surrounding countryside, replete with deer, wild turkeys, rabbits and quail.
Stay up to date with our monthly newsletter announcing our latest retreats and specials.
Upcoming Retreats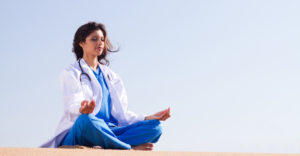 With Bob Dozor, MD, Ellen Barnett, MD. PhD and Rosalyn White
October 19 - 21, 2018
Health care professionals are invited to attend the semi-annual integrative medicine and Balint process program which will combine Western medicine perspectives, Balint group process, and the traditional Tibetan practices of Kum Nye yoga and meditation. Attendees will gain an understanding of the complex factors in the provider/patient relationship and the tools necessary to integrate conventional and complementary approaches to patient care. The Tibetan Aid Project has facilitated the sharing of Buddhist insights and healing techniques…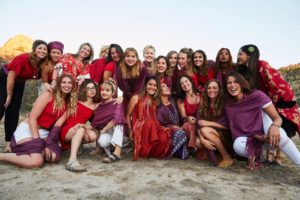 With Gloria Baraquio, Christine DeCristofaro, Kamali Minter, Heldine Aguiluz, Stephanie Kate and Kimberly Millard
November 1 - 4, 2018
Due to high demand, we are offering a second chance to participate in one of our most popular and profound programs before we say, "Good-bye" to 2018. Are you hungry for a safe place to connect, open up and get grounded so that you can end this year on a high note?  Come together with fellow women to celebrate our innate strength, wisdom, and compassion. We will celebrate the importance of connecting with girlfriends and…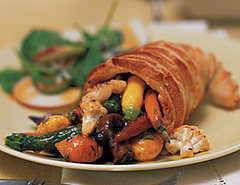 November 22 - 25, 2018
An annual tradition, Ratna Ling's Family Thanksgiving is back for 2018! Family Thanksgiving is a great way to enjoy quality time with your friends and family while leaving the cooking and cleanup to us. Enjoy our 3 night program for adults and children starting with our famous vegetarian Thanksgiving Feast on Thursday and ending with our equally delicious Sunday Brunch. Your family's stay includes: a private 2 bedroom cottage in the beautiful coastal redwoods, all…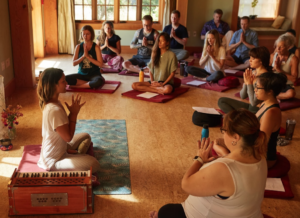 With Gloria Baraquio, Serge Berliawsky and Pranathi Reddy
November 29 - December 16, 2018
Ratna Ling Retreat Center
SHIVAKALI YOGA 200-HOUR TEACHER TRAINING Fully Accredited by Yoga Alliance Shivakali Yoga offers a 200-Hour Yoga Teacher Training, which is steeped in the ancient spiritual, philosophical and meditative traditions of Yoga, and grounded in modern anatomical studies, sequencing, and approaches to practice. This 18-day Yoga Retreat offers students the lived experience of the teachings.  In addition to practice and study, we will participate in meditation, ceremony, council, and explore what these practices & teachings mean for ourselves as individuals,…
"A beautiful and serene retreat center. The setting is breath-taking. The food is delicious and the accommodations are clean, comfortable and exquisitely designed. A wonderful getaway to truly relax and escape from it all."
– Beth Berlin-Stephens, a Google review
Ready to Escape? See Our Latest Ratna Ling Retreat Offerings.