Step into the Land of Treasures

Retreats for Mind, Body, and Spirit.
Ratna Ling Retreat Center is guided by the Tibetan Buddhist tradition, and we are open to all people looking to find inner strength and spiritual peace. we are located in the coastal redwoods of Sonoma County, a spectacular 90-mile drive north of San Francisco. Our retreats offer you the opportunity to experience beauty and quiet, in elegant private cottages, each with an expansive view of the surrounding countryside, complete with deer, wild turkeys, rabbits and quail.
Stay up to date with our monthly newsletter announcing our latest retreats and specials.
Upcoming Retreats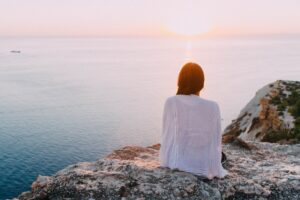 With Gloria Baraquio
March 13 - April 10, 2023
Reconnect with your mindfulness practice with former resident teacher Gloria Baraquio for Mindful Mondays! These sessions will include reading passages from Tarthang Tulku's Gesture of Balance, gentle movement and breathing, and a short meditation practice.  Take some time for yourself to reflect and relax!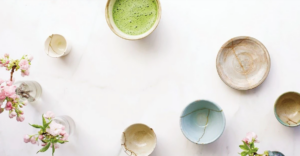 With Lydia Hwang and Jen Lo
April 6 - 9, 2023
Join Lydia Hwang and Jen Lo for this intimate retreat, which includes daily yoga, step-by-step Kintsugi making lessons, evening sound baths, and guided color meditation. Each participant will create their own piece of Kintsugi artwork to take home, as a reminder of our ever expanding ability to heal with the divine wisdom that is gold.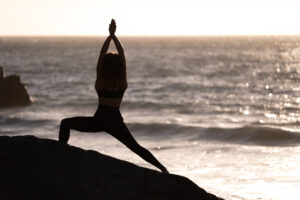 With Denelle Numis
April 28 - 30, 2023
Indulge yourself in a luxurious weekend getaway to the coastal redwoods of Sonoma County with Denelle Jarro Numis.  Give yourself the gift of daily yoga and meditation, delicious and nutritious vegetarian meals and a blissful 2-nights stay in a cozy cottage at Ratna Ling Retreat Center.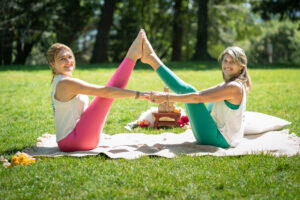 With Loren Altura and Kat Shotz
May 5 - 7, 2023
Courage might mean strength or fearlessness to you. The root word of courage is "cour", which means heart.  Courage might then refer to having the willingness and strength to love others and to open our hearts.  What do love and courage look like?  How can we build our capacity for patience and compassion?  We will explore all this and more with Loren and Kat, focusing on courage and self-love as a path toward healing.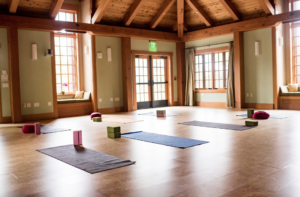 With Jason Bowman
June 1 - 4, 2023
The things we make lead directly to the sense of value we get from being alive. This practice will provide a light, but sturdy, framework, to be used creatively. Come join us!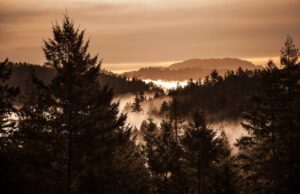 With Jonah Willihnganz and Andrew Todhunter
June 13 - 18, 2023
This five-day retreat is designed for anyone interested in deepening their awareness and surfacing more vividly their inner life. Based on a program they developed at Stanford University, Jonah and Andrew will show participants how to use writing as a contemplative practice, creating the space to relax, expand, and allow language to express their most authentic selves. Set in the natural beauty and sacred spaces of Ratna Ling, the retreat will be especially useful for…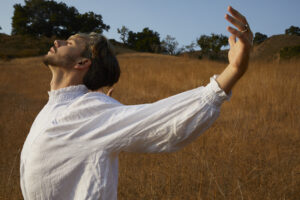 August 11 - 13, 2023
Book now and get $100.00 off listed prices. Offer valid until May 9, 2023.
We welcome Guest Teacher Damian Quinn (she/they/he) to offer our first ever LGBTQ+ retreat! All folks in the LGBTQIA+ community are welcome! Carve out a weekend for yourself to be with Queer family, open your heart, practice yoga + meditation in the California redwoods, and celebrate the multiplicity + fluidity of all beings. Come home to our yoga, meditation + play retreat: YOU BELONG. This retreat is an experience designed for folks in the Queer community…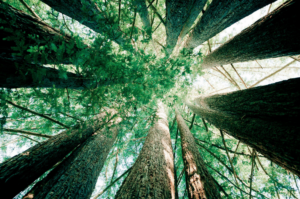 With Maria Helena Kubrusly
September 15 - 17, 2023
"The Natural Environment will readily support a more beautiful inner life. From each tree and flower, we can learn how to receive nourishment through the senses and allow the nectar of sensory beauty to fill the heart to overflowing." -Tarthang Tulku, Lotus Mandala, p.49 Take a breath of fresh air, and let the beauty of Nature inspire your inner beauty... In this retreat, we will explore the beauty of trees, plants, animals, the sky,…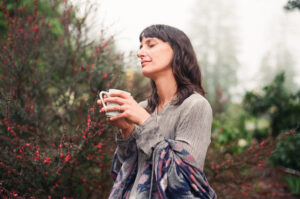 With Natalie Colvin and Sprout Sera Sagrada
December 8 - 10, 2023
As the season turns to more darkness and cold, our bodies naturally long to retreat inward.  December is a time to reflect on what has transpired in the year and process all of the emotions and experiences of 2023.  This retreat is designed for you to get quiet, to sit by the fire, drink some cacao, let the mind settle, and just let go.  Let yourself be silent and enjoy the gifts of stillness. This…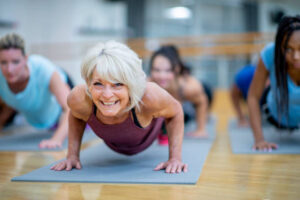 With Patricia Becker
March 8 - 10, 2024
Bathe in the joy of yoga with stretching and strengthening poses as well as breath awareness meditation. Expect a playful practice of self-acceptance and exploration at the beautiful Ratna Ling.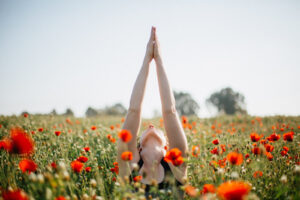 With Dariece Warren
March 22 - 24, 2024
Book now and get $100.00 off listed prices. Offer valid until Nov 22, 2023.
We welcome back Guest Teacher Dariece Warren, Owner of Vallejo Yoga, to host a retreat that will enliven and awaken you! Let go of the heaviness of winter and welcome in the energy of the spring season! Using mindful movement and alignment based yoga flow we will release tension and clear out stagnant energy to raise our vibration. We will ground ourselves using restorative yoga, pranayama, chanting, and meditation.  The sacred land and beauty of…
"A beautiful and serene retreat center. The setting is breath-taking. The food is delicious and the accommodations are clean, comfortable and exquisitely designed. A wonderful getaway to truly relax and escape from it all."
– Beth Berlin-Stephens, a Google review