Thank you for visiting our website. Ratna Ling is currently closed to guests due to the Covid-19 pandemic. We are actively working on plans to reopen safely in accordance with state and local best practices — hopefully during the first quarter of 2021. Our online class offerings in meditation, Buddhist studies and more are continuously being expanded. See our tentative 2021 retreat calendar.
Our all-volunteer staff remains onsite engaging in our many not-for-profit service activities, maintaining and readying this retreat center space for you. We are happy to answer any questions or concerns at (510) 809-4995 or reservations@ratnaling.org.
Be safe. Be well.
The Volunteer Staff of Ratna Ling
---
Step into the Land of Treasures

Retreats for Mind, Body, and Spirit.
Ratna Ling Retreat Center is guided by the Tibetan Buddhist tradition, and we are open to all people looking to find inner strength and spiritual peace. we are located in the coastal redwoods of Sonoma County, a spectacular 90-mile drive north of San Francisco. Our retreats offer you the opportunity to experience beauty and quiet, in elegant private cottages, each with an expansive view of the surrounding countryside, complete with deer, wild turkeys, rabbits and quail.
Stay up to date with our monthly newsletter announcing our latest retreats and specials.
Upcoming Retreats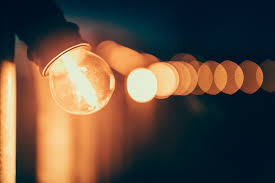 With Karin Meyers, PhD
March 3 - April 7, 2021
Wednesdays from 9:00 AM through 10:30 AM PST Ever wondered what "mindfulness" really means and how it transformed from a critical factor in the Buddhist path to something offered on corporate retreats? Dr Karin Meyers will lead an exploration of the historical and theoretical transformation of mindfulness (sati, smṛti) from presentations in the Pāli Canon, Abhidharma, and Mahāyāna traditions (Tibetan and Zen) to modern Buddhist and secular practices and applications. The first three weeks of…
With Pema Gellek and Lama Palzang
March 6, 2021
Saturday,  10:00 AM – 1:00 PM, PST Contemplation of the Four Immeasurables has immense benefits for the practitioner. The cultivation of equanimity, love, compassion, and joy can calm mind and open one to profound states of awareness and understanding. The Four Immeasurables are a transformative cure for disturbing emotions and a central practice for developing goodwill toward all beings without exception. In this workshop, Lama Palzang and Pema Gellek will guide students through traditional practices…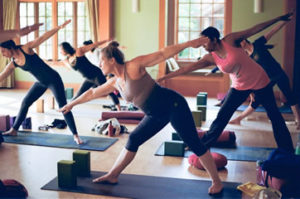 October 8 - 11, 2021
Ratna Ling's Women Self-Care is an annually anticipated event with many women returning each year to share the love and community. So whether it is your first time or fourth, come join us for a long weekend of healing sisterhood - the Realm of Treasures is waiting.
"A beautiful and serene retreat center. The setting is breath-taking. The food is delicious and the accommodations are clean, comfortable and exquisitely designed. A wonderful getaway to truly relax and escape from it all."
– Beth Berlin-Stephens, a Google review