Step into the Land of Treasures

Retreats for Mind, Body, and Spirit.
Ratna Ling Retreat Center is guided by the Tibetan Buddhist tradition, and we are open to all people looking to find inner strength and spiritual peace. we are located in the coastal redwoods of Sonoma County, a spectacular 90-mile drive north of San Francisco. Our retreats offer you the opportunity to experience beauty and quiet, in elegant private cottages, each with an expansive view of the surrounding countryside, complete with deer, wild turkeys, rabbits and quail.
Stay up to date with our monthly newsletter announcing our latest retreats and specials.
Upcoming Retreats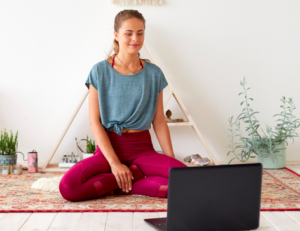 With Rosalyn White and Gloria Baraquio
Open Dates
Even when you're not here on retreat, we are here to support you in your health, wellness, and healing. Our trained staff can do online sessions via video for Meditation, Yoga, Spiritual Attunements, and Spiritual Consultations.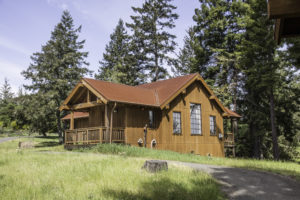 Open Dates
Purchase a $1000 Gift Certificate before June 1st, 2020, and get a complimentary voucher for a 60-minute wellness treatment ($140 value), for yourself or for someone else!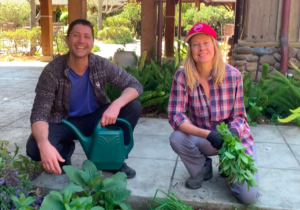 Open Dates
With shelter in place and our business closure, our volunteers are in urgent need of your support so that we may continue with our mission of integrating education, healing, and spirituality into everyday life for the benefit of all beings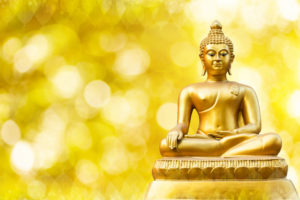 With Richard Dixey
June 26 - August 28, 2020
A series of online meditation sessions to establish the ground of perception in actual experience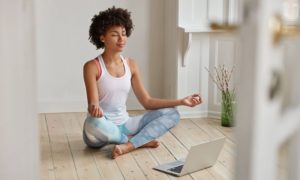 With Rosalyn White, Kate Vogt, Mark Henderson, Will Marsh and Lydia Hwang
July 16 - August 13, 2020
Since we aren't hosting retreats in-person at this time, we want to connect with you weekly via Zoom! You can still receive wonderful and beneficial teachings with our volunteer staff on yoga, meditation, dharma, and self-care. Classes are offered Thursday nights, from 6:00-7:00 PM via Zoom!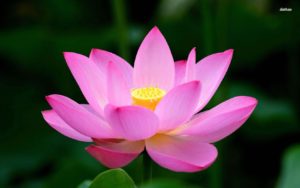 With Rosalyn White
July 22 - August 26, 2020
The Buddha taught that there are six qualities that we must develop if we wish to transcend suffering and find inner joy. They are called the Six Perfections, which are generosity, virtue, patience, vigor, meditation and wisdom. The first four teach us how to develop compassion and the last two help us to embody the wisdom that is needed to act selflessly and effectively. In this six-session series, we will work with a different perfection…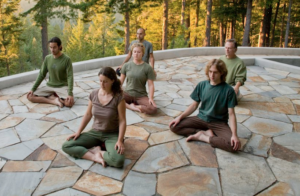 With Abbe Blum, Ph.D.
August 4 - 18, 2020
Get a fresh, new perspective on meditation. These practices and exercises that are useful for integrating ourselves and developing higher awareness. They help to release a flow of energy through our bodies; this energy enriches our senses, calms our restless minds, and brings us peace and balance.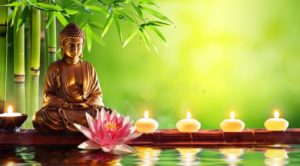 With Rosalyn White
September 2 - October 21, 2020
As we continue to navigate the unpredictable events of the COVID pandemic and global change, we need as many tools as possible to cope with our fear, sadness, frustration, stress, and anger.  The Buddha offered fundamental teachings on how we can work with suffering, whether it be small, big, temporary, or chronic.  He called it the Eightfold Path, which helps us overcome obstacles and brings a deep sense of satisfaction in our lives. 
"A beautiful and serene retreat center. The setting is breath-taking. The food is delicious and the accommodations are clean, comfortable and exquisitely designed. A wonderful getaway to truly relax and escape from it all."
– Beth Berlin-Stephens, a Google review