Step into the Magic of Ratna Ling
Retreats to Revitalize Mind and Body.
Ratna Ling Retreat Center is located in the towering redwoods of coastal Sonoma County. It's a spectacular 90 mile drive north of San Francisco. Our retreats offer you the opportunity to escape into a quiet, naturally sacred space, in elegant private cottages, each with an expansive view of the surrounding countryside, replete with deer, wild turkeys, rabbits and quail.
Stay up to date with our monthly newsletter announcing our latest retreats and specials.
Upcoming Retreats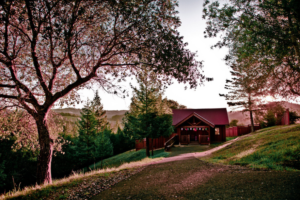 Open Dates
Escape to your private cottage in the redwoods.... Personal Retreats at Ratna Ling  Options: 2 night weekend stay: Friday and Saturday nights ONLY Ratna Ling does not offer Sunday nights bookings.  We are closed Sunday 12:00pm - Monday 9:00am. Shared or Private Cottage Options are available 3rd and 4th guests may be added to a cottage for $111 per person per night Our center welcomes children:  children 12 and under $50 per child per night, 12-18…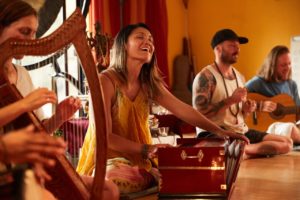 With Gloria Baraquio, Jonny Karroll and Serge Bandura
October 31 - November 17, 2019
Only 3 spaces left! SHIVAKALI YOGA 200-HOUR TEACHER TRAINING Fully Accredited by Yoga Alliance Shivakali Yoga offers a 200-Hour Yoga Teacher Training, steeped in the ancient spiritual, philosophical and meditative traditions of Yoga, and grounded in modern anatomical studies, sequencing, and approaches to practice. This 18-day Yoga Retreat offers students the lived experience of the teachings.  In addition to yoga anatomy and physiology studies, we will participate in meditation, ceremony, council, and selfless service, and explore what these…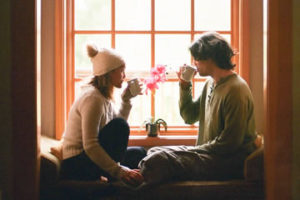 With Courtney Walters and Adam Bauer
November 22 - 24, 2019
Come and enjoy an autumn retreat with offerings to nourish and revitalize your spirit.  This retreat will include relaxing yoga, meditation, and practices to stabilize your nervous system.  If you are feeling stressed, overwhelmed, tired, or simply desire to reconnect with joy, peace, and nature, this getaway is for you! Schedule (Subject to change): Friday 3:00-4:00     Check-in 4:30-5:30      Yoga - Joe 5:30-6:30      Dinner 6:45-8:00      Opening Circle -…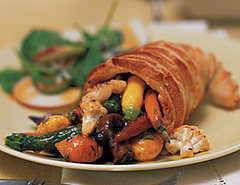 November 28 - December 1, 2019
An annual tradition, Ratna Ling's Family Thanksgiving is back for 2019! Family Thanksgiving is a great way to enjoy quality time with your friends and family while leaving the cooking and cleanup to us. Enjoy our 3 night program for adults and children starting with our famous vegetarian Thanksgiving Feast on Thursday and ending with our equally delicious Sunday Brunch. Your family's stay includes: a private 2 bedroom cottage in the beautiful coastal redwoods, all…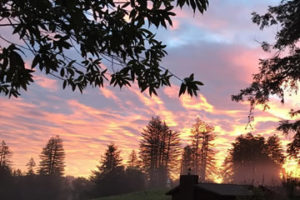 With Christine DeCristofaro and Rosalyn White
December 20 - 22, 2019
The new solar year or solstice is when the Earth begins her to tilt back toward the Sun, signifying the completion of another annual cycle before the emergence of spring. For thousands of years the Winter Solstice has been celebrated around the world—acknowledging the shortest day of the year as a return to light or a return to innocence: a rebirth along our life's journey. Come to the redwoods during this winter season to turn…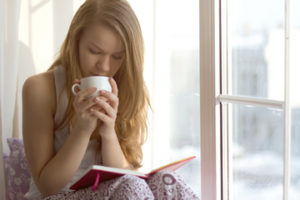 With Gloria Baraquio, Rosalyn White and Christine DeCristofaro
January 17 - 20, 2020
SLOW DOWN, TAKE A BREAK AND REST JOIN US FOR OUR PREMIER 3 NIGHT PROGRAM ON MLK WEEKEND.  PLEASE BOOK EARLY, THIS EVENT WILL SELL OUT. RESERVATIONS ARE LIMITED TO 28 GUESTS  In the fast-paced world of mobile devices, cars, planes, deadlines, and capitalism, we can lose track of what's important, like our well-being, inner peace, laughter, and our personal truth. You matter, and you are more than enough. That phone call or email can…
"A beautiful and serene retreat center. The setting is breath-taking. The food is delicious and the accommodations are clean, comfortable and exquisitely designed. A wonderful getaway to truly relax and escape from it all."
– Beth Berlin-Stephens, a Google review
Ready to Escape? See Our Latest Ratna Ling Retreat Offerings.