Step into the Magic of Ratna Ling
Retreats to Revitalize Mind and Body.
Ratna Ling Retreat Center is located in the towering redwoods of coastal Sonoma County. It's a spectacular 90 mile drive north of San Francisco. Our retreats offer you the opportunity to escape into a quiet, naturally sacred space, in elegant private cottages, each with an expansive view of the surrounding countryside, replete with deer, wild turkeys, rabbits and quail.
Stay up to date with our monthly newsletter announcing our latest retreats and specials.
Upcoming Retreats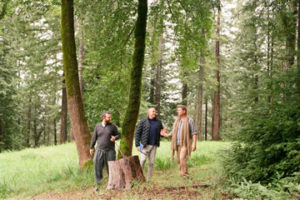 Open Dates
Soak in love, sunshine, and blessings.... Personal Retreats at Ratna Ling continue for summer! Options: 2 night weekend stay: Friday and Saturday nights 3 night weekend stay: Thursday, Friday, Saturday nights Ratna Ling does not offer Sunday nights bookings.  We are closed Sunday 12:00pm - Monday 9:00am. Shared or Private Cottage Options are available 3rd and 4th guests may be added to a cottage for $100 per person per night Our center welcomes children:  children 12…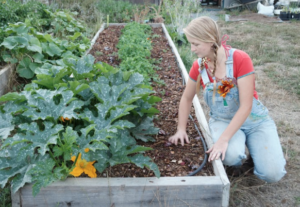 With Gloria Baraquio, Tara Ristau and George Wiegand
June 27 - 30, 2019
Ratna Ling wishes to thank everyone who signed up for this program and generously offer your services to our community. Experience different ways to serve at Ratna Ling while learning how to use work as a means for mindfulness, compassion, and generosity.  In this weekend, we incorporate 4 hours of work a day, amidst classes in meditation, yoga, and discussion around the spirit of service and the offering of one's self.  How do we approach…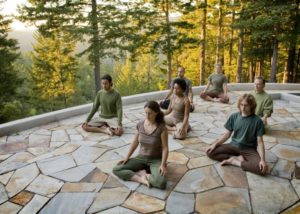 July 12 - 14, 2019
Based on the 2018 book "Caring" by Tarthang Tulku, this retreat is your opportunity to explore self-care as the starting point for a healthy, joyful life. Although the content of the book "Caring" is the foundation of the retreat, the focus of this three day intensive is awareness of our heart's messages, rather than our cognitive understanding only. This experiential approach provides a unique way to more fully explore the theme of caring for both…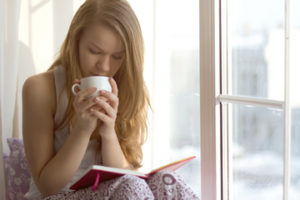 With Gloria Baraquio, Rosalyn White and Christine DeCristofaro
August 30 - September 2, 2019
SLOW DOWN, TAKE A BREAK AND REST JOIN US FOR OUR PREMIER 3 NIGHT PROGRAM LABOR DAY WEEKEND.  PLEASE BOOK EARLY, THIS EVENT WILL SELL OUT. RESERVATIONS ARE LIMITED TO 28 GUESTS  In the fast-paced world of mobile devices, cars, planes, deadlines, and capitalism, we can lose track of what's important, like our well-being, inner peace, laughter, and our personal truth. You matter, and you are more than enough. That phone call or email can…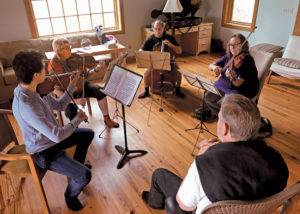 With Robert Greenberg
September 5 - 8, 2019
4 Days All Inclusive Retreat for Music Lovers and Chamber Music Professionals A Chamber Music Workshop * Performance * Retreat  Join us in the redwoods with the internationally celebrated Alexander String Quartet and Robert Greenberg as they explore the music of Franz Schubert in a four-day, SCHUBERTIADE: CHAMBER MUSIC AND SONGS OF FRANZ SCHUBERT (1797-1828)  sponsored by the Apollo Academy for Health and Humanism. This four-day all-inclusive retreat provides an opportunity for a unique personal experience…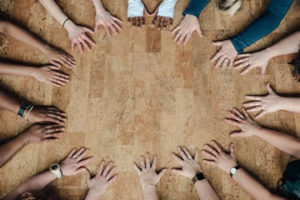 With Gloria Baraquio, Christine DeCristofaro and Rosalyn White
September 26 - 29, 2019
JOIN US FOR 3 NIGHTS AT RATNA LING'S PREMIER WOMEN'S EVENT. REGISTRATION IS LIMITED TO 28 GUESTS Ratna Ling's Women Self-Care is an annually anticipated event with many women returning each year to share the love and community. So whether it is your first time or fourth, come join us for a long weekend of healing sisterhood - the Realm of Treasures is waiting .....  ABOUT THE PROGRAM Are you hungry for a safe place…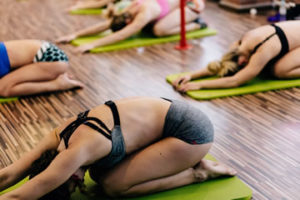 With Gloria Baraquio, Rosalyn White and Christine DeCristofaro
October 4 - 6, 2019
EXPLORE THE UNION OF MIND, BODY, AND SPEECH THROUGH ANCIENT PRACTICES OF HATHA YOGA AND MANTRA YOGA This retreat will allow you to experience the harmonizing effects of breathing, postures, meditation, and chanting in the sacred traditions of Bhakti Yoga, Vinyasa, and Tibetan Buddhism.  You will begin to see the powerful connection between your thoughts, language, voice, sound vibration, and manifestation. This retreat will allow you to experience the harmonizing effects of breathing, postures, meditation,…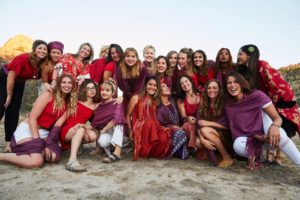 With Gloria Baraquio, Serge Berliawsky and Pranathi Reddy
October 31 - November 17, 2019
Book now and get $500.00 off listed prices. Offer valid until Jun 30, 2019.
SHIVAKALI YOGA 200-HOUR TEACHER TRAINING Fully Accredited by Yoga Alliance Shivakali Yoga offers a 200-Hour Yoga Teacher Training, which is steeped in the ancient spiritual, philosophical and meditative traditions of Yoga, and grounded in modern anatomical studies, sequencing, and approaches to practice. This 18-day Yoga Retreat offers students the lived experience of the teachings.  In addition to yoga anatomy and physiology studies, we will participate in meditation, ceremony, council, and selfless service, and explore what these practices & teachings mean…
With Adam Bauer and Gloria Baraquio
November 22 - 24, 2019
Spend a weekend in musical bliss and prayer! Whether you're new to kirtan or a long-time lover of devotional singing, this weekend is designed to open your heart.  Purify your mind, body, and speech through bhakti yoga, the practice of devotion. We will enjoy a variety of love songs and chants with Adam Bauer, renowned musician and recording artist who spent several years playing music with Shyamdas and Krishna Das.  All-levels yoga will be led…
"A beautiful and serene retreat center. The setting is breath-taking. The food is delicious and the accommodations are clean, comfortable and exquisitely designed. A wonderful getaway to truly relax and escape from it all."
– Beth Berlin-Stephens, a Google review
Ready to Escape? See Our Latest Ratna Ling Retreat Offerings.