Step into the Magic of Ratna Ling
Retreats to Revitalize Mind and Body.
Ratna Ling Retreat Center is guided by the Tibetan Buddhist tradition, but we are open to people of all faiths who are looking to find inner strength and spiritual peace. We are located in the towering redwoods of coastal Sonoma County, a spectacular 90 mile drive north of San Francisco. Our retreats offer you the opportunity to escape into a quiet, naturally sacred space, in elegant private cottages, each with an expansive view of the surrounding countryside, complete with deer, wild turkeys, rabbits and quail.
Stay up to date with our monthly newsletter announcing our latest retreats and specials.
Visiting Ratna Ling
Ratna Ling is one of Northern California's best kept secrets. Situated on acres of beautiful redwoods, this retreat center was built for relaxation, quiet time and reconnecting with yourself away to from the demands of daily life.
We offer retreats of all kinds. Check out our retreats to find one that's perfect for you. It's a treat you'll be glad you did.
Upcoming Retreats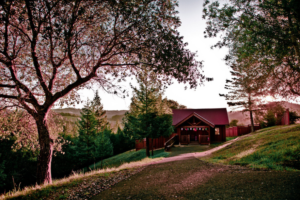 Open Dates
Escape to the redwoods and relax in your private cottage. Enjoy the quiet. Reconnect with nature and yourself. Includes accommodations, vegetarian meals and two of our signature classes in meditation and yoga. Consider adding a Wellness Treatment to complement your experience.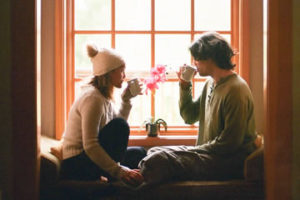 With Courtney Walters, MEd and Adam Bauer
November 22 - 24, 2019
Come and enjoy an autumn retreat with offerings to nourish and revitalize your spirit. This retreat will include relaxing yoga, meditation, and practices to stabilize your nervous system. If you are feeling stressed, overwhelmed, tired, or simply desire to reconnect with joy, peace, and nature, this getaway is for you!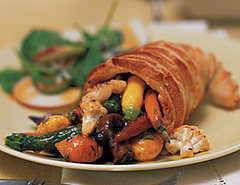 November 28 - December 1, 2019
Enjoy our 3 night program for adults and children starting with our famous vegetarian Thanksgiving Feast on Thursday and ending with our equally delicious Sunday Brunch. Your family's stay includes: a private 2 bedroom cottage in the beautiful coastal redwoods, all vegetarian meals, children & family activities, and daily adult mindfulness practices like yoga and meditation.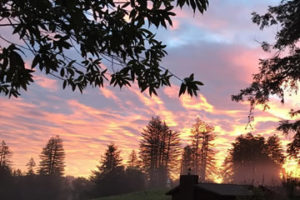 With Christine DeCristofaro, Rosalyn White and Lydia Hwang
December 20 - 22, 2019
Come to the redwoods during this winter season to turn inward and self-reflect. Use this time at the end of the year to release anything that feels complete and make space for what we'd like to call in. This weekend will include yoga, meditation, rest, and a release ceremony.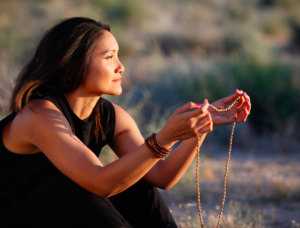 With Gloria Baraquio, Rosalyn White and Christine DeCristofaro
January 10 - 12, 2020
Start the new year off with clear intentions for your personal practice. If you are looking for ways to cultivate peace, mindfulness, and joy, or seeking support in maintaining a consistent and sustainable practice, this retreat is for you.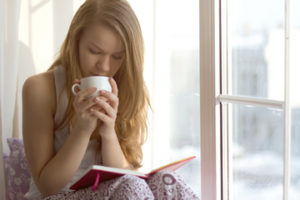 With Gloria Baraquio, Rosalyn White and Christine DeCristofaro
January 17 - 20, 2020
Our 3 night signature program.... In the fast-paced world of mobile devices, cars, planes, deadlines, and capitalism, we can lose track of what's important, like our well-being, inner peace, laughter, and our personal truth. You matter, and you are more than enough. That phone call or email can wait. Your family or job will be fine without you always being there. Treat yourself and take three days at Ratna Ling to unwind, reflect, and breathe…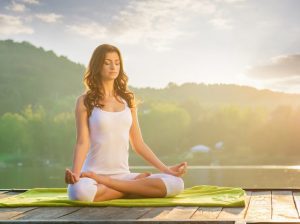 With Gloria Baraquio and Rosalyn White
January 24 - 26, 2020
While many of us approach yoga as a physical exercise that can improve our health and strength, we don't always get the chance to reap the benefits of yoga as a form and means to meditation. If you want to deepen your yoga practice, study the mind, and inquire more into the Self, this retreat is for you.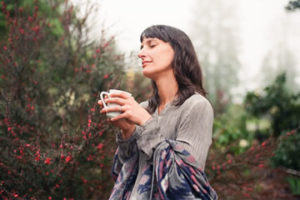 With Kamali Minter and Heldine Aguiluz
February 7 - 9, 2020
Are you ready to feel more alive and more present in your life? We practice awakening the senses to be with life exactly as it is and celebrate the spectrum of human experience instead of shunning or ignoring certain parts of ourselves and our lives. This retreat is designed to give you tools that will attract more joy, love, gratitude, acceptance, and awareness into your life.
"A beautiful and serene retreat center. The setting is breath-taking. The food is delicious and the accommodations are clean, comfortable and exquisitely designed. A wonderful getaway to truly relax and escape from it all."
– Beth Berlin-Stephens, a Google review
Ready to Escape? See Our Latest Ratna Ling Retreat Offerings.