Ratna Ling Retreats Faculty
Adam Bauer travels the globe sharing the heart-expanding beauty of Kirtan. From Bhakti Fest and Wanderlust to more intimate festivals, ashrams and yoga studios, Adam enchants and inspires listeners with his deep, soulful presence wherever he goes. Adam was blessed to spend many years playing bass in support of sacred chant pioneer Krishna Das, and later with Bhakti Yoga legend Shyamdas, both of whom nourished his love of sacred sound and the yoga of devotion. His critically-acclaimed first solo record, Shyam Lila, debuted on Mantralogy Records in 2014. His new album Wonderville was released in September 2017.  www.iamadambauer.com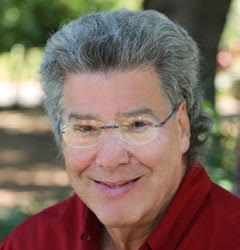 Dr. Bob Dozor  is the founder of the Integrative Medical Clinic and has practiced Family Medicine for over thirty years in Napa and Sonoma counties. Even before attending medical school, he has held a consistent vision of building a healthy life style as the core of our best health, and applies this in both his professional practice and personal life. With his wife Ellen Barnett they have three children and three granddaughters.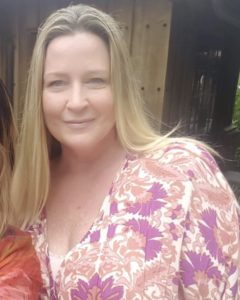 Christine is our Group Retreats Director, teacher, and co-creator of many of our Ratna Ling Retreats and Programs. A former corporate finance consultant for Fortune 500 Companies, Christine left all of that behind in 2009 to pursue her true love – being in service and she has never looked back. Christine is a passionate listener, truth seeker, fearless warrior against guilt and shame, and feels blessed to live a life where she helps others touch the infinite wisdom that lives inside each of us. Christine believes heath and wellness are achieved with awareness of our full potential and taking steps to integrate…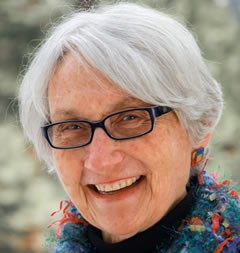 Dr. Ellen Barnett is a family doctor who has been practicing in Santa Rosa, CA for over thirty years. A major emphasis of her practice is working with individuals to clarify and support their health goals. She is on the clinical faculty at the Sutter Santa Rosa Family Medicine Residency and developed the Imagine YOU program of the Integrative Medical Clinic Foundation.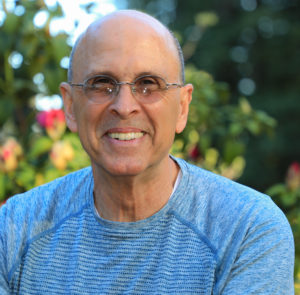 George Wiegand has been a student of our Founder Tarthang Tulku and a full-time volunteer in Nyingma organizations for more than 30 years, as a chef, baker, kitchen manager, temple builder, book binder, and pressman.  He has a Master's of Education in Counseling and has worked as an educator and counselor in several high school systems.  His hobbies include bread baking, basketball, and choir singing.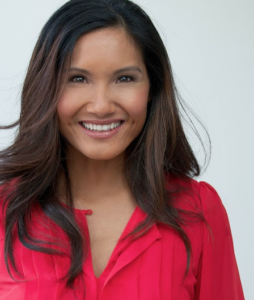 Born and raised in Hawaii, Gloria has been teaching vinyasa since 2006, studying Tibetan Buddhism since 2004, and singing devotional music since she was a young child.  She earned her 200-hour certificate from Yoga Hawaii and her 300-hour certificate with Raghunath Cappo and Radhanath Swami in India.  Her aim is to help others cultivate an intimate relationship with themselves and their surroundings so that they can live more fully, with love, peace,  gratitude and well-being. Gloria is our Programs and Education Director at Ratna Ling.  More info: www.gloriabaraquio.com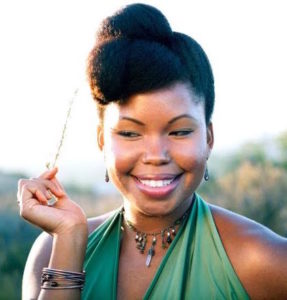 Kamali is passionate about helping people restore connection where it has gone missing, both in their relationships and their bodies.  She completed her 200-hour Yoga Teacher Training with Shivakali Yoga, her Tantra teacher training with Embody Tantra, and is a certified Sacred Feminine facilitator through Tao Tantric Arts and the Universal Tao, and is a trained Reiki Master.  Her approach to healing is about making ancient wisdom relevant to our modern lives by guiding practices that have been used for thousands of years to reach enlightened states, in ways that are accessible and fun. http://www.spaceforlove.com/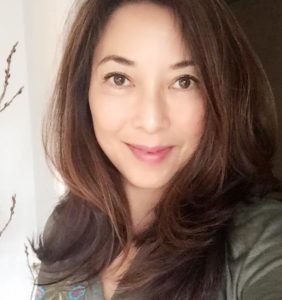 Lydia Hwang studied with Sound masters Fabien Maman and Wolfgang Deinert, and have been practicing vibrational healing using Sound and Color since 2004. She shares her expertise and passion through her private practice, giving workshops and concerts.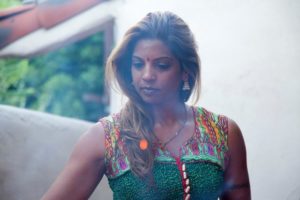 Growing up in a traditional South Indian household, Pranathi was exposed to the ancient Vedic practices of mantra, meditation and yoga since the age of 5.  She started following her mother's lineage when she was 16, when she was initiated into the matriarchal shakta tantra teachings of Sri Vidya through her first teacher, Sri Amritananda Natha Saraswati of Devipuram, India.  Pranathi holds a B.S. Degree in Communication Disorders from the University of Massachusetts, Amherst.  She spent 7 years as a speech pathologist in New York and Los Angeles, working with children on the Autistic spectrum in clinical, school and home settings.  It was during this…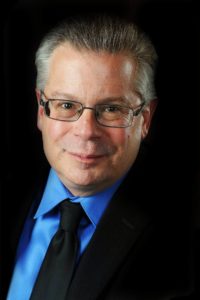 Robert is an American composer, pianist, and musicologist who was born in Brooklyn, New York. He has composed more than 50 works for a variety of instruments and voices, and has recorded a number of lecture series on music history and music appreciation for The Great Courses.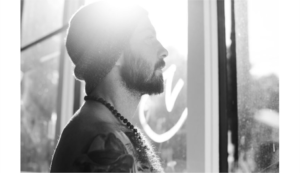 Serge Berliawsky, E-RYT500, is the Founder, Director, and Lead Teacher of Shivakali Yoga School. He has been practicing the Yogic arts of India & Tibet since his youth, and teaching Yoga since 2001.  His approach evolves out of a deep transmission from younger years living in Kula (yogic community), engaging in lengthy daily practice before the hours of dawn, and undergoing rigorous study with his teachers. In classes, Serge blends his knowledge of traditional Yogic practice & philosophy with 1000's of hours of training in Vinyasa Yoga, Ashtanga, Yin Yoga,  Rudra Yoga, Kundalini, Ayurveda and Tibetan Buddhism.  He holds a BA in Religious Studies…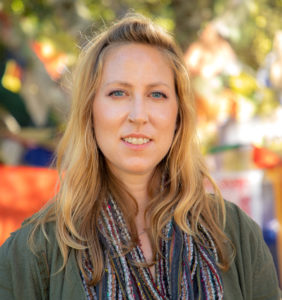 Tara has been a volunteer for the Tibetan Nyingma Meditation Centers since 2007.  She began her journey along the Buddhist path at the Yeshe De bindery making sacred texts to help preserve the Tibetan Buddhist lineage of wisdom. Since then, she has worked in a wide variety of capacities within the organization including Volunteer Coordinator and Operations Manager at the Ratna Ling Retreat Center.  She applies Skillful Means in her daily work while also engaging in traditional Tibetan Buddhist practice and study.  Tara is an avid seeker of truth, passionate about the Dharma.  She finds sharing these teachings with others…
Rosalyn White has studied meditation and Tibetan art under the guidance of the Tibetan Buddhist teacher, Tarthang Tulku, for over forty years. She holds a BFA in Fine Arts from the California College of Art and a teaching credential from UC Berkeley. She is currently Co-Director of Ratna Ling and has been teaching classes in meditation and sacred art for over 25 years. The depth and breadth of the Tibetan teachings have had a profound influence on her life, and inspired her to share her knowledge in order to help others to find the beauty and purpose in their lives. Her goal is that in your…