Ratna Ling Retreats Faculty
Arlene McCarthy, PT, DPT is a board certified neurologic physical therapist with extensive experience as a clinician, leader, teacher, mentor and consultant. Arlene is also trained as a yoga instructor at the 500 hour level and has a holistic and integrative approach to health. She is the current Director of the Kaiser Permanente Neuro Physical Therapy Residency, and is a part-time faculty member at the UCSF/SFSU PT program. She is interested in the role of compassion in healthcare and is studying at the Center for Compassion and Altruism Research and Education at Stanford University.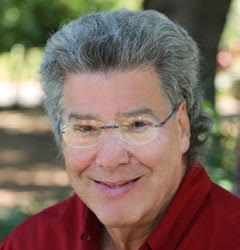 Dr. Bob Dozor  is the founder of the Integrative Medical Clinic and has practiced Family Medicine for over thirty years in Napa and Sonoma counties. Even before attending medical school, he has held a consistent vision of building a healthy life style as the core of our best health, and applies this in both his professional practice and personal life. With his wife Ellen Barnett they have three children and three granddaughters.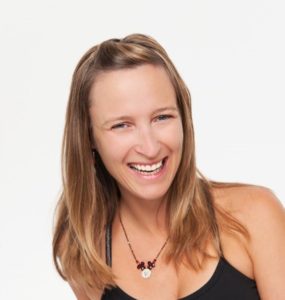 Caroline's yoga journey started in 1992, when she became passionate about daily Yoga practice as a way of calming my mind and managing pain. Since then, she has been certified by Teachers and Masters from various lineages and traditions around the world. Caroline received her first 500-hour certification from The British Wheel of Yoga in 2000, with two exceptional mentors who trained directly with B.K.S. Iyengar. Their faith and encouragement were the catalyst for her traveling to India for six months of extensive studies in Mysore to deepen her Yoga asana and meditation practice.
Cheryl  works with the Kaiser Permanente Neuro Physical Therapy Residency and is an avid communityvolunteer. Her health care roles include clinician, manager, educator, researcher and consultant. Her teaching is enriched by her studies at the School of Lost Borders and her beliefs in the healing quality of nature and community service. She is pursuing certification as a Mindful Self-Compassion Teacher through UCSD Center for Mindfulness with Kristen Neff & Christopher Germer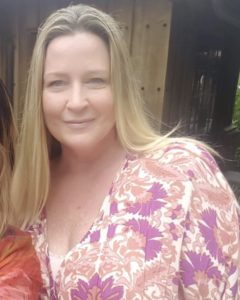 Christine is our Group Retreats Director, teacher, and co-creator many of our Ratna Ling Retreats and Programs. Once a corporate refugee working in finance for Fortune 500 Companies, Chris left to pursue her true love and passion – being in service. Her personal and professional practices include: facilitating heath and wellness by helping human beings access and integrate their full potential: mind, body and spirit and draws upon her experiences as a transpersonal therapist, civil and family law mediator specializing in conflict resolution, and certified yoga instructor using mindfulness practices and somatic release. Chris is a passionate listener, truth seeker,…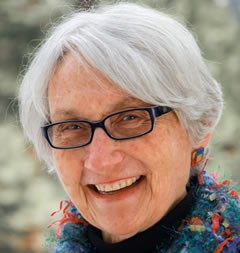 Dr. Ellen Barnett is a family doctor who has been practicing in Santa Rosa, CA for over thirty years. A major emphasis of her practice is working with individuals to clarify and support their health goals. She is on the clinical faculty at the Sutter Santa Rosa Family Medicine Residency and developed the Imagine YOU program of the Integrative Medical Clinic Foundation.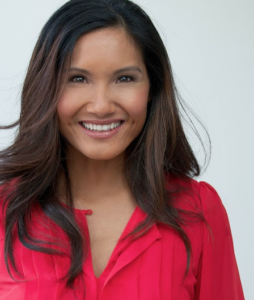 Born and raised in Hawaii, Gloria has been teaching vinyasa since 2006, studying Tibetan Buddhism since 2004, and singing devotional music since she was a young child.  She earned her 200-hour certificate from Yoga Hawaii and her 300-hour certificate with Raghunath Cappo and Radhanath Swami in India.  Her aim is to help others cultivate an intimate relationship with themselves and their surroundings so that they can live more fully, with love, peace,  gratitude and well-being. Gloria is our Programs and Education Director at Ratna Ling.  More info: www.gloriabaraquio.com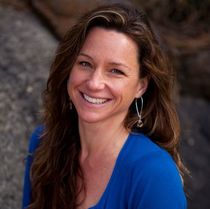 Life is a wild and dynamic ride, full of great joys, immense sorrow, and limitless possibility.  Yoga offers us many tools to navigate the journey of our lives with more skill, love, patience, compassion, and grace.  I'm passionate about and honored to share these teachings in a practical way, accessible to Every Body. Lauri has been walking the path to well being with her clients and students since 1995.  Through the practices of Yoga, Massage, Reiki, and Cranial Sacral Therapy, Lauri enjoys weaving an Integrative approach to health for each unique individual.  She also brings the unique experience and knowledge from 8…
Minneapolis native, Leah Blenke has always found herself inspired by the soothing sounds of the northern woods of Minnesota and reveres nature as her greatest teacher.  She has studied at the International Academy of Sound Healing under teachers Gary Savitsky and Satya Brat and is a continuous student of Sound Therapist Frank DiCristina. Leah is a Certified Yoga Teacher and Sound Healer that incorporates natural harmonic tones of the Gong and Tibetan singing bowls to help facilitate a deeper sense of well being and connection to the Divine.
Lover of life, yogini, trail runner, climber, snow boarder, mommy, writer, teacher, spiritual guide, activist and loyal friend on the path. Sometimes together, sometimes falling apart, but always inspired and empowered by love! Meg is passionate about sharing the full, rich teachings of yoga (asana, pranayama, meditation, chanting, mudra, philosophy, poetry) in a truly experiential way that helps to positively transform our whole experience of being alive. Having worked as a yoga therapist for over a decade, she is continually inspired by the vitality of the human spirit and the power of yoga to help us tap into a deep…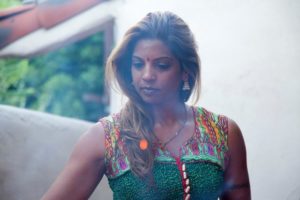 Growing up in a traditional South Indian household, Pranathi was exposed to the ancient Vedic practices of mantra, meditation and yoga since the age of 5.  She started following her mother's lineage when she was 16, when she was initiated into the matriarchal shakta tantra teachings of Sri Vidya through her first teacher, Sri Amritananda Natha Saraswati of Devipuram, India.  Pranathi holds a B.S. Degree in Communication Disorders from the University of Massachusetts, Amherst.  She spent 7 years as a speech pathologist in New York and Los Angeles, working with children on the Autistic spectrum in clinical, school and home settings.  It was during this…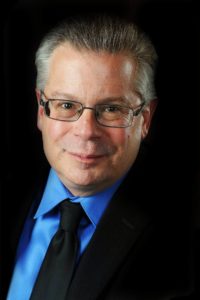 Robert is an American composer, pianist, and musicologist who was born in Brooklyn, New York. He has composed more than 50 works for a variety of instruments and voices, and has recorded a number of lecture series on music history and music appreciation for The Great Courses.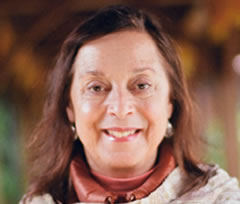 Rosalyn White has studied meditation and Tibetan art under the guidance of the Tibetan Buddhist teacher, Tarthang Tulku, for over forty years. She holds a BFA in Fine Arts from the California College of Art and a teaching credential from UC Berkeley. She is currently Co-Director of Ratna Ling and has been teaching classes in meditation and sacred art for over 25 years. The depth and breadth of the Tibetan teachings have had a profound influence on her life, and inspired her to share her knowledge in order to help others to find the beauty and purpose in their lives. Her goal is that in your…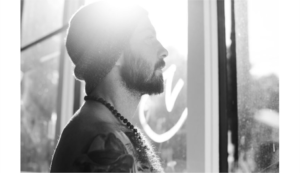 Serge Berliawsky, E-RYT500, is the Founder, Director, and Lead Teacher of Shivakali Yoga School. He has been practicing the Yogic arts of India & Tibet since his youth, and teaching Yoga since 2001.  His approach evolves out of a deep transmission from younger years living in Kula (yogic community), engaging in lengthy daily practice before the hours of dawn, and undergoing rigorous study with his teachers. In classes, Serge blends his knowledge of traditional Yogic practice & philosophy with 1000's of hours of training in Vinyasa Yoga, Ashtanga, Yin Yoga,  Rudra Yoga, Kundalini, Ayurveda and Tibetan Buddhism.  He holds a BA in Religious Studies…