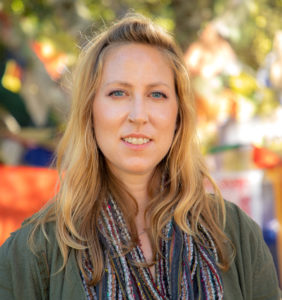 Tara has been a volunteer for the Tibetan Nyingma Meditation Centers since 2007.  She began her journey along the Buddhist path at the Yeshe De bindery making sacred texts to help preserve the Tibetan Buddhist lineage of wisdom. Since then, she has worked in a wide variety of capacities within the organization including Volunteer Coordinator and Operations Manager at the Ratna Ling Retreat Center.  She applies Skillful Means in her daily work while also engaging in traditional Tibetan Buddhist practice and study.  Tara is an avid seeker of truth, passionate about the Dharma.  She finds sharing these teachings with others to be a great source of joy and meaning.
Events with Tara Ristau
Calm & Clear in the Modern World
June 21, 2019
Are you looking to find peace and groundedness in your daily life?  Do you want more tools to keep you balanced and happy in your work, home, and relationships?  This weekend will offer you useful and transformative teachings that come from the Tibetan Buddhist tradition.  This retreat will be taught by students of Tarthang Tulku Rinpoche and include discussions about the nature of mind, ways to practice meditation, and tools to relax and feel…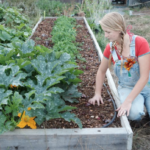 Community Service Retreat - A rare opportunity to live-work at Ratna Ling for $425 All-Inclusive!
June 27, 2019
Experience different ways to serve at Ratna Ling while learning how to use work as a means for mindfulness, compassion, and generosity.  In this weekend, we incorporate 4 hours of work a day, amidst classes in meditation, yoga, and discussion around the spirit of service and the offering of one's self.  How do we approach all of our actions and work? How do we cultivate harmonious and meaningful relations with humans, plants, animals, and other…