Joshua Miller is facilitator and multi-instrumentalist who uses evidence-based approaches to reduce stress levels, improve mental focus and help you relax. For the past three years, he's been on a worldwide journey of music and sound, studying the therapeutic benefits on our overall health and wellbeing.  These offerings are rooted in ancient practices of Nada Yoga, meditation and traditional ceremonial drumming. He is co-founder of Nāda Sangha, an international community through sound, which offers concerts, workshops and retreats in healing spaces around the world.  Josh believes sound has the power to bridge cultures and bring people together.  https://www.embodiedsounds.com
Events with Joshua Miller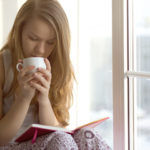 A Weekend of Self Care - Labor Day - ONE COTTAGE LEFT!
August 30, 2019
SLOW DOWN, TAKE A BREAK AND REST JOIN US FOR OUR PREMIER 3 NIGHT PROGRAM LABOR DAY WEEKEND.  PLEASE BOOK EARLY, THIS EVENT WILL SELL OUT. RESERVATIONS ARE LIMITED TO 28 GUESTS  In the fast-paced world of mobile devices, cars, planes, deadlines, and capitalism, we can lose track of what's important, like our well-being, inner peace, laughter, and our personal truth. You matter, and you are more than enough. That phone call or email can…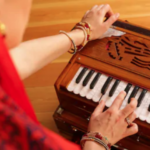 Learn to Play Kirtan!
October 7, 2019
Calling all lovers of devotional music and chanting! This 4-day bhakti immersion is your chance to learn how to play and sing songs on the harmonium, kartal hand cymbals, and mrdanga drum!  Our special guest teacher Paramananda Das from New York will share his experience of the bhakti tradition, his gurus, his path of punk rock, and his asana practice.  Josh Miller of Embodied Sounds will be offering drumming lessons.  Don't miss out on this…