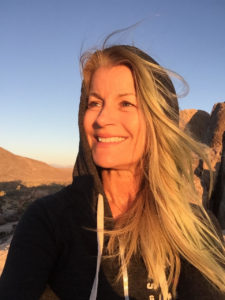 Beate Sophia is a Yoga alliance certified Yoga teacher who studied with well-respected international teachers: Cheri Rae Russell, Annie Carpenter, Swami Harish Chandra, Sheela & Sreedevi Bringi, Govind Das founder of Bhakti Yoga Shala & Tracee Stanley as well as a team of dedicated teachers at Core Power Yoga and master teachers at the Himalayan Yoga Association in Rishikesh, India.
Beate has received 200 hours certifications from Annie Carpenter (Smart flow) Govind Das (Bhakti Yoga) Core Power Yoga (Hot Power yoga) a 300 hours certification from the Himalayan Yoga Association (Ashtanga based Vinyasa flow) as well as a Certification in Yoga Nidra from the Sankalpa Shakti Yoga institute. 
Beata's teaches a unique blend of Vinyasa flow with a strong emphasis on the devotional aspect of Yoga following the path of Bhakti Yoga. 
Classes/Styles include: Ashtanga-Vinyasa Flow, Hatha Yoga, Power Yoga, Hot Yoga, Yoga Nidra, Kirtan Vinyasa Flow, Restorative and Yin Yoga.
She has taught at Peace Yoga Gallery-DTLA, Inhale-Venice, Ganesha House-West LA, Core Power Yoga (multiple locations in LA) and Tantris, center for Yogic Science in West Hollywood and Bhakti Yoga Shala in Santa Monica. She currently teaches at Core Power Yoga (multiple locations in Silicon Valley and TruFusion Saratoga as well as private sessions in Los Gatos). She is also a guest teacher at Shanti Hot Yoga in LA.
Beate wholeheartedly believes in Yoga as the science of wellbeing, by following the eight-limbed path by Patanjali, with the ultimate goal of a more balanced life, happiness and Self-realization.
Events with Beate Sophia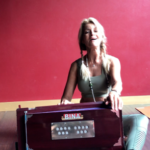 Yoga & Mantra
August 18 - 20, 2023
With Special Guest Teacher Beate Sophia! Explore the union of mind, body, and speech through ancient practices of hatha yoga and mantra yoga.  This retreat will allow you to experience the harmonizing effects of breathing, postures, meditation, and chanting in the sacred traditions of Bhakti Yoga, Vinyasa, and Tibetan Buddhism.  You will begin to see the powerful connection between your thoughts, language, voice, sound vibration, and manifestation. This weekend will include: Yoga for all levels…