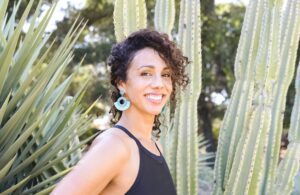 Dana Sweeney is a 500-hour Registered Yoga Teacher based in Portland, Oregon.  Her teaching style is modern, uplifting and fun, while rooted in yogic history.  Her background in dance and massage therapy informs a deeper understanding of movement and anatomy in her classes while a lifetime of music appreciation informs her curated and eclectic playlists. With carefully crafted sequencing and diverse musical soundtracks, classes are accessible, transformative, and fun!
She is a womxn in recovery, a Mother to many unique and wonderful children, a trauma survivor and a human who is forever rooting for the marginalized and vulnerable.
Dana has has a passion for teaching people in an inclusive way with humor and realness. She'd sincerely love to meet you one day – on or off the mat.
More info at https://www.danasweeneyyoga.com/