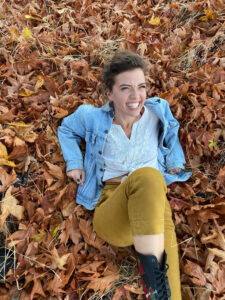 Sierra is a writer, modern mystic & community builder. She's been practicing yoga for nearly a decade & got certified to teach in 2018. She teaches all about connection: connection to the body, to nature & to the universal love that holds us all together. She also loves blending witchy practices like moon magic & the wheel of the year into her classes.
Sierra's global community network – The Mystic Members Club – helps women deepen their spiritual studies, feel powerful & build a community of like-minded souls. She loves to guide them to their witchy side by helping them embrace the confidence & abundance they deserve! Outside of teaching she's an avid traveller, dancer, writer & music lover.
Find her at thelocalmystic.com, on Instagram @thelocalmystic, and on YouTube.