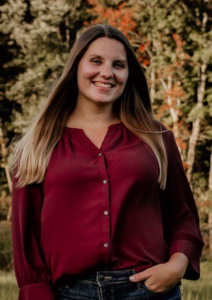 Erica Martzen was a former volunteer at Ratna Ling. She is a Yoga Teacher, Health & Wellness Coach, and founder of Bija Wellness currently residing in Phoenix, Arizona. An advocate for authenticity, Erica partners with others to uncover their truest self and how to live in alignment with that core being through weekly yoga classes, private coaching, group programs, and wellness retreats.
Erica has experienced Yoga to be a place that resides within each of us. One where the rays of gratitude outshine our attachments, insecurity, and impostor syndrome of the mind. Yoga gifting us the freedom to be in our body, notice and set down patterns of self-criticism and people pleasing, to regulate the nervous system, to step into our own self-agency and power of choice, and to expand our awareness from the scope of the individual to the collective. Erica has been a student of yoga since 2014, offering the practice as a teacher since 2020 in the styles of yin, restorative, vinyasa, and yoga nidra.
Erica utilizes the teaching of yoga in her coaching as well, taking the seat of listener, reflector, and partner on her clients' journey of unfolding. Erica specializes in helping her clients see opportunities, as well as opening doors of awareness. Her client-centered coaching style is grounded in self-knowing and clients having their own answers – while her role is one of being with them, moving at their pace, and providing a safe container for them to explore who they are and uncover what matters most to them. Erica works with people to gain the clarity and confidence it takes to create the life of their dreams.
Connect on Instagram: @bijawellness_
Events with Erica Martzen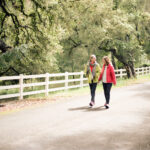 A Weekend of Self Care | Labor Day 2023
September 1 - 4, 2023
For your safety and ours, we require proof of vaccination from all visitors and residents of Ratna Ling Retreat Center. We wish to provide peace of mind for all of our guests. SLOW DOWN, TAKE A BREAK, AND REST JOIN US FOR OUR PREMIER 3 NIGHT PROGRAM ON LABOR DAY WEEKEND.  PLEASE BOOK EARLY, THIS EVENT WILL SELL OUT. RESERVATIONS ARE LIMITED TO 28 GUESTS  In the fast-paced world of mobile devices, cars, planes, deadlines,…