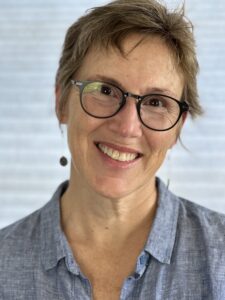 Mary Beth Ray began studying and practicing yoga in the early 1990s and has been teaching since 2009. She studies primarily with teachers within the lineages originating with Tirumalai Krishnamacharya. Her practice has drawn her deeply into the moving meditation and self-discovery of the Ashtanga Vinyasa Mysore system and more recently into the subtle, breath-centered inquiry of Viniyoga. MB's approach to sharing the teachings and principles of yoga is to guide you in how to adapt the practices to your own capacities at any given moment. It's less about achieving a form and more about each of us having a functional experience. She is certified in Accessible Yoga by Jivana Heyman, has studied adaptive yoga with Matthew Sanford of Mind Body Solutions, and is certified as a Yoga vs Osteoporosis teacher by Dr. Loren Fishman, MD. She is a member of International Association of Yoga Therapists, and is currently in a 3.5 year Yoga Therapist training in the Viniyoga tradition at the Yoga Well Institute under the guidance of Chase
Bossart, Amanda Green, and Jeannie Turner. MB is also a certified holistic Nutrition Consultant and a Board
Certified Functional Medicine health coach.
Her passion is to help folks understand and nourish their bones and, most importantly, not fear their bones as they age so that they can live their life fully. Practicing with MB, you will hone a healthy balance between effort and ease and discover a more graceful engagement with your everyday life. To learn more, visit 3greencircles.com
Events with Mary Beth Ray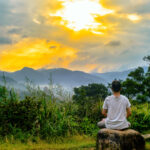 Deepen the Breath - A yoga retreat for your whole being
June 28 - 30, 2024
We welcome Guest Teacher Mary Beth Ray of Berkeley for a deeply nourishing retreat for your bones and your being. In this weekend retreat nestled in nature, you will make room for your breath and nourish yourself deeply.  With opportunities to connect to each other and to spend time on your own, this breath-centered getaway addresses your whole self (body, breath, mind, behaviors, emotions, and spirit) in an integrated way. The practices, the time, and…