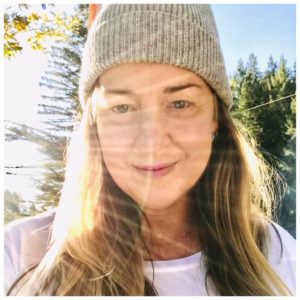 Christine is a faculty member and co-creator of many of our Ratna Ling Retreat Programs.
After nearly twenty years in finance and technology, Christine felt frustrated with corporate business practices and culture.  The financial crisis of 2008 sparked an epiphany.  She decided to change the direction of her life and pledged to live a life of service, vowing to use her skills and knowledge to strengthen wisdom, service and compassion in herself and others. Christine returned to school and received a Masters in Clinical Psychology from Pepperdine University and became a Licensed Marriage & Family Therapist.  She worked in public mental health providing family counseling and mediation services for county agencies. As her experience grew she began a private Family Counseling & Mediation practice specializing collaborative divorce and custody cases.  A tireless volunteer, Christine continued to donate her time and resources to public agencies providing free mental health and legal services to those in need.
Christine began meditating in 2009.  She knows first hand meditation's ability to loosen the grip of anxiety.  As the benefits of meditation grew in her life, so did her interest in yoga, mindfulness and meditation traditions.  Inspired, Christine decided to take a hiatus from her busy career to journey even deeper into her spiritual studies.  She enrolled in Ratna Ling's Work/Study Volunteer Program and became a full-time resident volunteer  in the Fall of 2017 where she lived, worked and studied in our community until the Summer of 2020. Although Christine is no longer a full-time resident volunteer, we are delighted that she will continue teaching retreats with us as visiting faculty.  Please see our Retreat Calendar for more info.
Christine is a passionate listener, truth seeker, fearless warrior against guilt and shame. She feels blessed to live a life where she helps others touch the infinite wisdom that lives inside each of us. Christine believes heath and wellness are achieved with awareness of our full potential and taking steps to integrate it: mind, body and spirit. She loves supporting others along their journey by drawing from her experiences as:
Transpersonal Psychotherapist using mediative, solution-focused, and strength-based interventions to help clients to over come obstacles and manifest the best version of themselves.
Certified Yoga Instructor with a focus on yoga meditation for somatic release to optimize integrated healing of the gross and subtle bodies.
Certified Reiki Master to clear unwanted habits, manifest goals and promote overall energetic health for her clients, their loved ones and our environment.
Intuitive Counselor and Healer helping others to deeply listen to the loving guidance freely given and accessible to all us from the Universe.
Exclusively for Ratna Ling, Christine offers Online Spiritual Attunements:  a trans-formative, intuitive, and spiritual counseling session that will help you enhance your inner wisdom, receive clarity, improve all relationships, and heal yourself of emotional/physical problems.  You can expect to feel lighter, clearer, peaceful, loving, and empowered.  These session are especially helpful for highly sensitive people and empaths.
See our Wellness Center page to book an appointment or email Christine  to schedule a free 15 minute telephone consultation.