Community Service Retreat | 1 Cottage Left!
With Gloria Baraquio, Tara Ristau and George Wiegand
June 27 - 30, 2019
Ratna Ling wishes to thank everyone who signed up for this program and generously offer your services to our community.
Experience different ways to serve at Ratna Ling while learning how to use work as a means for mindfulness, compassion, and generosity.  In this weekend, we incorporate 4 hours of work a day, amidst classes in meditation, yoga, and discussion around the spirit of service and the offering of one's self.  How do we approach all of our actions and work? How do we cultivate harmonious and meaningful relations with humans, plants, animals, and other energies in our lives?  How can work and action transform our inner being?  We will explore how all of life can be opportunities to practice meditation, patience, love, and kindness.
*This program is specially priced in appreciation for your work practice contribution to our community and does not qualify for promotional pricing or discount codes. 
SCHEDULE (Subject to change):
Thursday
3:00-4:00      Check-in
4:45-6:00       Yoga – Gloria
6:00-7:00       Dinner & Cleanup
7:00-8:00       Opening Circle – Gloria & Tara
Friday
7:00-7:45       Meditation – George
8:00-8:10       Stupa Circle
8:30-9:30      Breakfast & Cleanup
10:00-12:00   Silent Work Practice
12:15-1:00       Lunch & Cleanup
1:30-3:30        Work Practice
5:00-6:00       Yoga – Gloria
6:00-7:00       Dinner & Cleanup
7:00-8:15        Movie: The Great Transmission
Saturday      
7:00-7:45       Meditation – George
8:00-8:10       Stupa Circle
8:30-9:30      Breakfast & Cleanup
10:00-12:00   Silent Work Practice
12:15-1:00       Lunch & Cleanup
1:30-3:30        Work Practice
5:00-6:00       Yoga – Gloria
6:00-7:00       Dinner & Cleanup
7:00-8:30       Reflections on Seva and Skillful Means – Gloria & Tara
Sunday
8:00-9:00        Yoga & Meditation- Gloria
9:00-10:00      Closing Circle – Gloria & Tara
10:00-11:00     Brunch
12:00                Checkout
YOGA
This all-levels practice is designed to open, strengthen, and relax the body.  Through breathing, stretching, and focusing one's energy, each practitioner can find meditation through movement.
MEDITATION
Get a short lesson on sitting meditation in the Temple and start your day with mindfulness.
STUPA CIRCLE
Join our resident volunteers at their daily morning meeting at the Stupa, a Buddhist shrine. This short gathering includes mantra chanting, circumambulation, a morning reading, and community announcements.
WORK PRACTICE
Each participant will offer 4 hours of work per day, which could include tasks of landscaping, weeding, gardening, mowing, ironing, window washing, cooking, cleaning, and dishwashing.  This is a time to enjoy each task, apply mindfulness, connect with self and others, and practice essential speech.
THE GREAT TRANSMISSION
A film documentary about preservation efforts of sacred Tibetan Buddhist texts and the mission of refugee Lama Tarthang Tulku, the founder of Ratna Ling Retreat Center.
SEVA & SKILLFUL MEANS
In this session, we will explore different writings and thoughts on selfless service, skillful means, karma yoga, and cultivating generosity.  This is a time for each participant to share and reflect on how work and action are ways to enlightenment.
PROPER WORK ATTIRE IS REQUIRED FOR THIS PROGRAM
Comfortable work shoes/boots with strong arch support. You may be standing for several hours.

Work pants/jeans

Work gloves: please bring a pair for outdoor leather gloves to work on the land

Work shirts: t-shirts, long-sleeved shirts

Sun protection: hat, sun block, sunglasses, breathable long-sleeved shirts.  Most work practices will be outside.

Water bottle

Loose comfortable clothing for evening relaxation, yoga, and meditation classes.

Slip-on shoes or slippers for indoors.  It is customary to remove shoes indoors in classrooms and dining areas.
Facilitators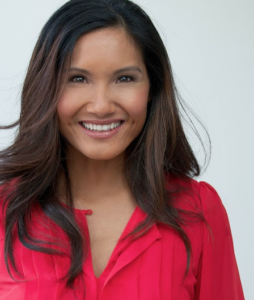 Gloria Baraquio
Born and raised in Hawaii, Gloria has been teaching vinyasa since 2006, studying Tibetan Buddhism since 2004, and singing devotional music since she was a young child.  She earned her 200-hour certificate from Yoga Hawaii and her 300-hour certificate with Raghunath Cappo and Radhanath Swami in India.  Her aim is to help others cultivate an intimate relationship with themselves and their surroundings so that they can live more fully, with love, peace,  gratitude and well-being. Gloria is our…
Learn more about Gloria Baraquio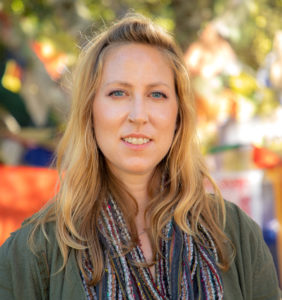 Tara Ristau
Tara has been a volunteer for the Tibetan Nyingma Meditation Centers since 2007.  She began her journey along the Buddhist path at the Yeshe De bindery making sacred texts to help preserve the Tibetan Buddhist lineage of wisdom. Since then, she has worked in a wide variety of capacities within the organization including Volunteer Coordinator and Operations Manager at the Ratna Ling Retreat Center.  She applies Skillful Means in her daily work while also engaging…
Learn more about Tara Ristau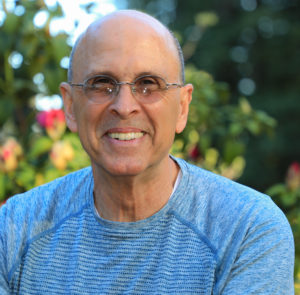 George Wiegand
George Wiegand has been a student of our Founder Tarthang Tulku and a full-time volunteer in Nyingma organizations for more than 30 years, as a chef, baker, kitchen manager, temple builder, book binder, and pressman.  He has a Master's of Education in Counseling and has worked as an educator and counselor in several high school systems.  His hobbies include bread baking, basketball, and choir singing.
Learn more about George Wiegand