Yoga & Kirtan with Adam Bauer
With Adam Bauer and Gloria Baraquio
November 22 - 24, 2019
Spend a weekend in musical bliss and prayer! Whether you're new to kirtan or a long-time lover of devotional singing, this weekend is designed to open your heart.  Purify your mind, body, and speech through bhakti yoga, the practice of devotion. We will enjoy a variety of love songs and chants with Adam Bauer, renowned musician and recording artist who spent several years playing music with Shyamdas and Krishna Das.  All-levels yoga will be led by Ratna Ling's resident teacher Gloria Baraquio. Come to relax, breathe, sing, and enjoy the music!
Schedule (Subject to change):
Friday
3:00-4:00      Check-in
4:30-5:30       Yoga – Gloria
5:30-6:30       Dinner
6:45-8:00       Opening Circle – Gloria, Adam, & Friends
Saturday      
7:00-8:00       Morning Chants – Adam
8:00-8:45       Breakfast
10:30-12:00    The Bhakti Path – Adam
12:15-1:00       Lunch
1:00-4:30        Quiet time, bodywork and massage by appointment, seva
4:30-5:30        Yoga – Gloria
5:30-6:30        Dinner
7:00-9:00        Kirtan – Adam & Friends
Sunday
8:00-9:00      Yoga & Chanting- Gloria & Adam
9:00-10:00     Closing Circle – Adam
10:00-11:00    Brunch
12:00                Checkout
YOGA
These yoga classes are designed for all levels, incorporating breathing, stretching, and fluid movements.  The postures and techniques help to stabilize and calm the nervous system, strengthen muscles, and tone the organs, bringing more ease and circulation throughout the body. You can expect to feel more relaxed, aware, and stronger from this yoga practice.
MORNING CHANTS
Let your first words of the day be prayers and the names of the Divine.  Adam will guide us in several bhajans, devotional songs, that will calm the mind, soothe the body, and purify our speech, preparing us for another day of devotional service.
THE BHAKTI PATH
The Bhakti path is about pure love, surrender, devotion, and selfless service.  Adam will share stories about his personal journey with bhakti yoga, his spiritual teachers, and the teachings and pastimes (lilas) of Radhakrishna.
KIRTAN
Kirtan is the congregational chanting of the holy names.  Join Adam and other musicians for ecstatic singing of mantras that can bring peace, joy, and bliss to the mind, body, and spirit.  You have the option to sing along, dance, or relax and enjoy sacred sounds. Lyrics will be provided to follow along.
Facilitators
Adam Bauer
Adam Bauer travels the globe sharing the heart-expanding beauty of Kirtan. From Bhakti Fest and Wanderlust to more intimate festivals, ashrams and yoga studios, Adam enchants and inspires listeners with his deep, soulful presence wherever he goes. Adam was blessed to spend many years playing bass in support of sacred chant pioneer Krishna Das, and later with Bhakti Yoga legend Shyamdas, both of whom nourished his love of sacred sound and the yoga of devotion.…
Learn more about Adam Bauer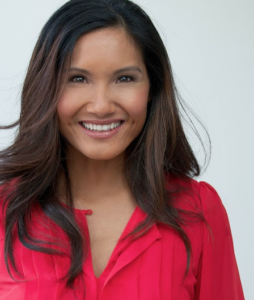 Gloria Baraquio
Born and raised in Hawaii, Gloria has been teaching vinyasa since 2006, studying Tibetan Buddhism since 2004, and singing devotional music since she was a young child.  She earned her 200-hour certificate from Yoga Hawaii and her 300-hour certificate with Raghunath Cappo and Radhanath Swami in India.  Her aim is to help others cultivate an intimate relationship with themselves and their surroundings so that they can live more fully, with love, peace,  gratitude and well-being. Gloria is our…
Learn more about Gloria Baraquio