Meditation and the Modern World
With Rosalyn White and Christine DeCristofaro
June 21 - 23, 2019
Are you looking to find peace and groundedness in your daily life?  Do you want more tools to keep you balanced and happy in your work, home, and relationships?  This weekend will offer you useful and transformative teachings that come from the Tibetan Buddhist tradition.  This retreat will be taught by senior students of Tarthang Tulku Rinpoche and include discussions about the nature of mind, ways to practice, and tools to relax.  You will leave with a deeper understanding of yourself and how to bring meditation and skillfulness in all of your actions.
Friday
3:00-4:00       Check-in
4:30-5:30       All Levels Yoga – Chris
5:30-6:30       Dinner
6:45-8:00       Opening Circle – George, Ros, and Chris
Saturday
7:30-8:00       Personal Meditation
8:00-8:45       Breakfast
9:00-10:30    Basics of Buddhism – George & Ros
11:00-12:00   Chanting Meditation – Ros
12:15-1:00       Lunch
1:00-4:30      Quiet time, bodywork and massage by appointment, seva (work meditation practice)
4:30-5:30      The Wheel of Life & Liberation – George
5:30-6:30      Dinner
7:00-8:30      Skillful Means and Caring – Chris, Ros, and George
Sunday
7:30-8:00       Personal Meditation
8:00-9:00      Walking Meditation – Chris
9:00-10:00     Closing Circle – George, Ros, and Chris
10:00-11:00    Brunch
12:00               Checkout
YOGA
These yoga classes are designed for all levels, incorporating breathing, stretching, and fluid movements.  The postures and techniques help to stabilize and calm the nervous system, strengthen muscles, and tone the organs, bringing more ease and circulation throughout the body. You can expect to feel more relaxed, aware, and stronger from this yoga practice.
BASICS OF BUDDHISM
Explore the Four Noble Truths, the Eightfold Path, the Four Immeasurables, and the Six Perfections.  What is the path to liberation from suffering and the causes of suffering? How can one have an intention to free all beings from suffering?  This session will give you a foundation for watching your mind and caring about your actions.
CHANTING MEDITATION
This session will include a study of Buddhist deities and mantras that invoke them.  Experience the calming and soothing power of chanting in repetition.
THE WHEEL OF LIFE & LIBERATION
Learn about the Buddhist view on life cycles and the afflictions/patterns of the mind.  Is there a way and means out of suffering?
SKILLFUL MEANS & CARING
Drawing wisdom from two of Tarthang Tulku's most popular books Skillful Means and Caring, this discussion will offer new ways of approaching your life, work, and relationships in the modern era.  How can you watch your mind? How can you respond with wisdom and compassion?
WALKING MEDITATION
Some of us are greatly challenged by sitting meditation. Walking meditation gives us an opportunity to pay attention to the small details of life while we are in motion.  Different from sitting, we are able to tap into a variety of sensations and awareness.
SUGGESTED READING
Skillful Means by Tathang  Tulku Rinpoche
Caring by Tarthang Tulku Rinpoche
Calm & Clear by Lama Mipham and translated by Tarthang Tulku Rinpoche
Facilitators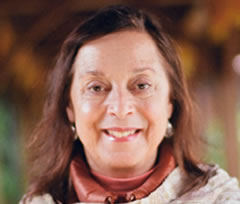 Rosalyn White
Rosalyn White has studied meditation and Tibetan art under the guidance of the Tibetan Buddhist teacher, Tarthang Tulku, for over forty years. She holds a BFA in Fine Arts from the California College of Art and a teaching credential from UC Berkeley. She is currently Co-Director of Ratna Ling and has been teaching classes in meditation and sacred art for over 25 years. The depth and breadth of the Tibetan teachings have had a profound influence on her…
Learn more about Rosalyn White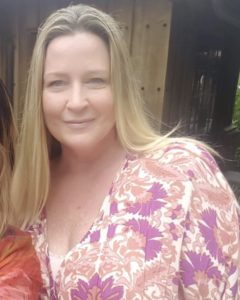 Christine DeCristofaro
Christine is our Group Retreats Director, teacher, and co-creator of many of our Ratna Ling Retreats and Programs. A former corporate finance consultant for Fortune 500 Companies, Christine left all of that behind in 2009 to pursue her true love – being in service and she has never looked back. Christine is a passionate listener, truth seeker, fearless warrior against guilt and shame, and feels blessed to live a life where she helps others touch…
Learn more about Christine DeCristofaro