POC Yoga Retreat
With Amreen Karmali, Gloria Baraquio and Kamali Minter
May 10 - 12, 2019
Calling all People of Color to this special retreat, where we get to let go, celebrate, and feel free to express ourselves through yoga, meditation, movement, and council.  This is a safe space where we can explore our relationships to self and community.
Scholarships available for those in financial need. Please inquire with Gloria at programs@ratnaling.org.
Please note that non-POC staff and guests will be present on property.
SCHEDULE (Subject to change):
Friday
3:00-4:00      Check-in
4:30-5:30       Yoga – Gloria
5:30-6:30       Dinner
6:45-8:00       Opening Circle – Amreen & Staff
Saturday      
8:00-8:45       Breakfast
9:00-10:00     Meditation – Kamali
10:30-12:00    On Race, Privilege, and Identity – Amreen
12:15-1:00       Lunch
1:00-4:30       Quiet time, bodywork and massage by appointment
4:30-5:30       Yoga – Gloria
5:30-6:30       Dinner
7:00-8:00       Tantric Movement – Kamali
Sunday
8:00-9:00       Yoga – Gloria
9:00-10:00     Closing Circle – Amreen & Staff
10:00-11:00    Brunch
12:00                Checkout
YOGA – "Heal and Connect"
These yoga classes are designed for all levels, incorporating breathing, stretching, and fluid movements.  The postures and techniques help to stabilize and calm the nervous system, strengthen muscles, and tone the organs, bringing more ease and circulation throughout the body. You can expect to feel more relaxed, aware, and stronger from this yoga practice.
MEDITATION – "Come Home to your Body"
Gentle movement and meditation to connect with your body and return to your roots, the true nature of your being.
FORUM – "On Race, Privilege, and Identity"
Amreen will facilitate a discussion on what it means to be a POC in these times. People will have opportunities to share on their personal experiences with race, culture, ethnicity, power, privilege, education, and identity and how each facet relates to and affects their spiritual path.
TANTRIC MOVEMENT –  "Re-claim Your Personal Power"
Re-discover the true source of safety and power where it resides in your body. Working with breath, movement, and intuitive play, we will awaken power in our bodies and learn how to work with it for healing and restoring vitality.
Facilitators
Amreen Karmali
An educator, activist and consultant for the past 15 years, Amreen is dedicated to helping educate and empower children, youth, and adults to communicate around the most difficult of topics such as race, gender and sexuality. She has a Master's Degree in Education from Cal State Los Angeles, has presented her work at conferences around the nation, is a co-founder of the People's Education Movement, and is a founder of The Real Talk Project!  Amreen's…
Learn more about Amreen Karmali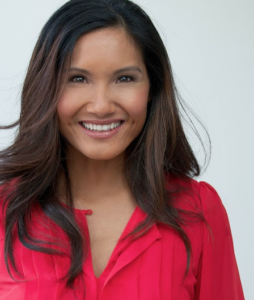 Gloria Baraquio
Born and raised in Hawaii, Gloria has been teaching vinyasa since 2006, studying Tibetan Buddhism since 2004, and singing devotional music since she was a young child.  She earned her 200-hour certificate from Yoga Hawaii and her 300-hour certificate with Raghunath Cappo and Radhanath Swami in India.  Her aim is to help others cultivate an intimate relationship with themselves and their surroundings so that they can live more fully, with love, peace,  gratitude and well-being. Gloria is our…
Learn more about Gloria Baraquio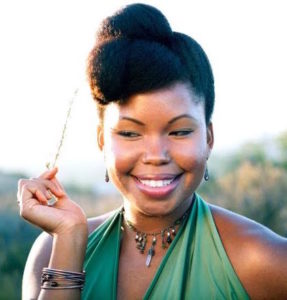 Kamali Minter
Kamali is passionate about helping people restore connection where it has gone missing, both in their relationships and their bodies.  She completed her 200-hour Yoga Teacher Training with Shivakali Yoga, her Tantra teacher training with Embody Tantra, and is a certified Sacred Feminine facilitator through Tao Tantric Arts and the Universal Tao, and is a trained Reiki Master.  Her approach to healing is about making ancient wisdom relevant to our modern lives by guiding practices that have been…
Learn more about Kamali Minter