Cultivating a Personal Practice | SOLD OUT!
With Gloria Baraquio, Rosalyn White and Christine DeCristofaro
January 10 - 12, 2020
Start the new year off with clear intentions for your personal practice.  If you are looking for ways to cultivate peace, mindfulness, and joy, or seeking support in maintaining a consistent and sustainable practice, this retreat is for you.  We will share various tools for finding balance, help you create a sadhana (daily spiritual exercise), and discuss obstacles along the way.  You will learn that commitment to daily practice is what will support you throughout all the ups and downs of life. 
Friday
3:00-4:00       Check-in
4:30-5:30        Yoga – Gloria
5:30-6:15         Dinner
6:30-7:30        Opening Circle – Gloria & Staff
Saturday
7:30-8:00       Meditation – Gloria
8:00-8:45       Breakfast
9:00-10:00     Creating a Sadhana – Gloria 
11:00-12:15      Yoga – Chris
12:15-1:00       Lunch
1:00-4:30        Quiet time, hiking, bodywork and massage by appointment
4:30-5:30        Tibetan Mantra Meditation – Ros
5:30-6:15         Dinner
7:00-8:15         Kirtan – Gloria & Chris
Sunday
7:30-8:00       Meditation – Gloria
8:00-9:00       Yoga – Gloria
9:00-10:00     Closing Circle – Gloria & Staff
10:00-11:00    Brunch
12:00                Checkout
YOGA
These yoga classes are designed for all levels, incorporating breathing, stretching, and fluid movements.  The postures and techniques help to stabilize and calm the nervous system, strengthen muscles, and tone the organs, bringing more ease and circulation throughout the body. You can expect to feel more relaxed, aware, harmonized, and energized from this yoga practice.
MEDITATION
Explore what arises in the mind when you sit in silence and stillness.  Notice what changes and what remains the same. This practice over time will help you develop awareness and equanimity.
CREATING A SADHANA
Sadhana is a daily spiritual practice that will help us become our best and truest self.  We will discuss the importance of reviewing our patterns and committing to healthy habits and share our challenges along the way.
TIBETAN MANTRA MEDITATION
Learn through sacred art about Buddhist deities and their mantras for meditation.  This session will offer practices of visualization and sound vibration to call on spiritual qualities we would like to cultivate in our life.
KIRTAN
Enjoy the vocal and physical bliss of chanting and singing sacred mantras in community.  Kirtan is the congregational singing of holy names. It is usually in a call-and-response format and a great way to train the mind, body, and speech.
All bookings are NON-REFUNDABLE. Should you wish to cancel your stay with us, Ratna Ling Retreat Center requires 30 days notice for your full credit to be TRANSFERRED to a future retreat within 1 year of original booking.  
Facilitators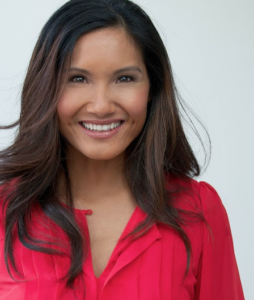 Gloria Baraquio
Born and raised in Hawaii, Gloria has been teaching vinyasa since 2006, studying Tibetan Buddhism since 2004, and singing devotional music since she was a young child.  She earned her 200-hour certificate from Yoga Hawaii and her 300-hour certificate with Raghunath Cappo and Radhanath Swami in India.  Gloria has practiced with spiritual, indigenous, and ancient traditions from Hawaii, Catholicism, Christianity, Baha'i, Agape, Vaishnavism, Hinduism, Tantra, Kundalini, Zen, and Vajrayana Buddhism.  Her aim is to help each individual cultivate an…
Learn more about Gloria Baraquio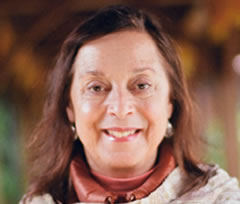 Rosalyn White
Rosalyn White has studied meditation and Tibetan art under the guidance of the Tibetan Buddhist teacher, Tarthang Tulku, for over forty years. She holds a BFA in Fine Arts from the California College of Art and a teaching credential from UC Berkeley. She is currently Co-Director of Ratna Ling and has been teaching classes in meditation and sacred art for over 25 years. The depth and breadth of the Tibetan teachings have had a profound influence on her…
Learn more about Rosalyn White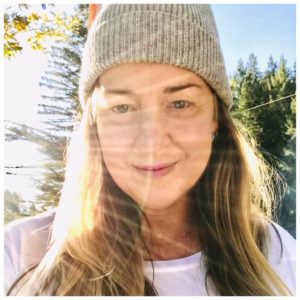 Christine DeCristofaro
Christine is a faculty member and co-creator of many of our Ratna Ling Retreat Programs. After nearly twenty years in finance and technology, Christine felt frustrated with corporate business practices and culture.  The financial crisis of 2008 sparked an epiphany.  She decided to change the direction of her life and pledged to live a life of service, vowing to use her skills and knowledge to strengthen wisdom, service and compassion in herself and others. Christine…
Learn more about Christine DeCristofaro