Yoga Solstice
With Christine DeCristofaro and Rosalyn White
December 20 - 22, 2019
The new solar year or solstice is when the Earth begins her to tilt back toward the Sun, signifying the completion of another annual cycle before the emergence of spring. For thousands of years the Winter Solstice has been celebrated around the world—acknowledging the shortest day of the year as a return to light or a return to innocence: a rebirth along our life's journey.
Come to the redwoods during this winter season to turn inward and self-reflect.  Use this time at the end of the year to release anything that feels complete and make space for what we'd like to call in.  This weekend will include yoga, meditation, rest, and a release ceremony.
Friday
2:00-3:00      Check-in 
4:30-5:30       Yin Yoga – Courtney
5:30-6:30      Dinner
6:45-8:00      Opening Circle – Courtney
Saturday   
8:00-8:45       Breakfast
9:00-10:00     Wellness Practices for Winter – Courtney 
11:00-12:00    Yoga – Chris
12:15-1:00       Lunch
1:00-4:15         Quiet time, bodywork and massage by appointment, seva
4:15-5:30        Meditation – Rosalyn
5:30-6:30       Dinner
7:00-8:30       Release Ceremony – Courtney & Chris
Sunday
8:00-9:00      Yoga & Meditation – Courtney
9:00-10:00    Closing Circle – Courtney
10:00-11:00   Brunch
YIN YOGA
Yin yoga is a journey into the divine feminine aspects of ourselves, opening to receptivity, and release.  This class emphasizes going deep within to connect to the body through slow movement and postures held for longer periods of time allowing practitioners to open an inner dialog with the body.
WELLNESS PRACTICES FOR WINTER
This discussion based class emphasizes Ayurvedic practices honoring the body's transition into winter; a time for reflection, receptivity, and stillness.  Participants will leave with simple and effective practices to connect more deeply to the inner and outer natural cycles of life.
YOGA
This yoga class is designed for all levels, incorporating breathing, stretching, fluid movements, and stillness.  The postures and techniques help to stabilize and calm the nervous system and tone the organs, bringing more ease and circulation throughout the body. You can expect to feel more relaxed and aware from this yoga practice.
MEDITATION
In this session, you can learn how to be with yourself and your mind, through sitting, moving, or walking. The mind has a multitude of qualities and abilities, and meditation helps us observe and acquaint ourselves with the ones that occur often and those that we didn't know were there.  This practice can bring about more steadiness, clarity, discernment, and calmness for the mind, body, and spirit.
RELEASE CEREMONY
When our bodies are in alignment with nature's rhythms, we flow more gently through life.  The winter season is a time to withdraw, witness, and heal deeply so that we can release what no longer serves us and prepare for the opening of spring. This ceremony is a practice of letting go to make space for what we would like to open to, in the safe container of community support.
Facilitators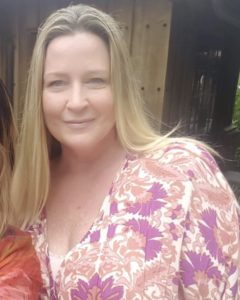 Christine DeCristofaro
Christine is our Group Retreats Director, teacher, and co-creator of many of our Ratna Ling Retreats and Programs. A former corporate finance consultant for Fortune 500 Companies, Christine left all of that behind in 2009 to pursue her true love – being in service and she has never looked back. Christine is a passionate listener, truth seeker, fearless warrior against guilt and shame, and feels blessed to live a life where she helps others touch…
Learn more about Christine DeCristofaro
Rosalyn White
Rosalyn White has studied meditation and Tibetan art under the guidance of the Tibetan Buddhist teacher, Tarthang Tulku, for over forty years. She holds a BFA in Fine Arts from the California College of Art and a teaching credential from UC Berkeley. She is currently Co-Director of Ratna Ling and has been teaching classes in meditation and sacred art for over 25 years. The depth and breadth of the Tibetan teachings have had a profound influence on her…
Learn more about Rosalyn White