Yoga for Meditation
With Gloria Baraquio and Rosalyn White
January 24 - 26, 2020
While many of us approach yoga as a physical exercise that can improve our health and strength, we don't always get the chance to reap the benefits of yoga as a form and means to meditation.  If you want to deepen your yoga practice, study the mind, and inquire more into the Self, this retreat is for you. We will use Patanjali's Yoga Sutras as a basis for how and why we practice yoga.  We will learn how to practice our yoga asana (postures) with more breath and presence, which trains the mind for stillness, reflection, concentration, observation, and transcendence.
Friday
3:00-4:00       Check-in
4:30-5:30        Yoga – Gloria
5:30-6:15         Dinner
6:30-7:30        Opening Circle – Gloria & Staff
Saturday
7:30-8:00        Meditation – Gloria
8:00-8:45       Breakfast
9:00-10:30     Intro to the Yoga Sutras – Gloria 
11:00-12:00    Kum Nye Meditation – Ros
12:15-1:00       Lunch
1:00-1:30        Temple Tour & Meditation with senior community member Rosalyn White
1:30-4:30        Quiet time, hiking, bodywork and wellness treatments by appointment
4:30-5:30        Yoga – Gloria
5:30-6:15        Dinner
7:00-8:15        Kirtan – Gloria & Friends
Sunday
7:30-8:00       Meditation – Gloria
8:00-9:00       Yoga – Gloria
9:00-10:00       Closing Circle – Gloria & Staff
10:00-11:00     Brunch
12:00                Check out
All bookings are NON-REFUNDABLE. Should you wish to cancel your stay with us, Ratna Ling Retreat Center requires 30 days notice for your full credit to be TRANSFERRED to a future retreat within 1 year of original booking. 
YOGA
This all-levels yoga class incorporates stretching, breathing, conditioning, and balance postures to cultivate flexibility and strength in the body and mind.
MEDITATION
These sessions will include guidance and instruction in various styles of meditation. They may incorporate movements/walking and breath to ease the mind and body into silence.
INTRO TO THE YOGA SUTRAS
Learn about the foundational yoga text by the sage Patanjali, written around 200 CE.  The Yoga Sutras explore the basic problems of the mind and human suffering and presents an 8-fold path of liberation, which is referred to as Yoga, both the means and the goal.
KUM NYE MEDITATION
Learn the Tibetan style of yoga as a way to practice mindful movements. This class will also include mantras and sitting meditation, as taught by a senior student of Tarthang Tulku Rinpoche.
KIRTAN
Enjoy the vocal and physical bliss of chanting and singing sacred mantras in community.  Kirtan is the congregational singing of holy names. It is usually in a call-and-response format and a great way to train the mind, body, and speech.
Facilitators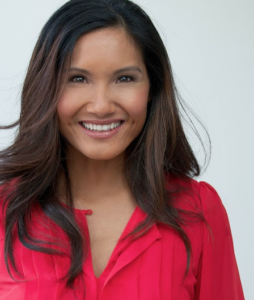 Gloria Baraquio
Born and raised in Hawaii, Gloria has been teaching vinyasa since 2006, studying Tibetan Buddhism since 2004, and singing devotional music since she was a young child.  She earned her 200-hour certificate from Yoga Hawaii and her 300-hour certificate with Raghunath Cappo and Radhanath Swami in India.  Gloria has practiced with spiritual, indigenous, and ancient traditions from Hawaii, Catholicism, Christianity, Baha'i, Agape, Vaishnavism, Hinduism, Tantra, Kundalini, Zen, and Vajrayana Buddhism.  Her aim is to help each individual cultivate an…
Learn more about Gloria Baraquio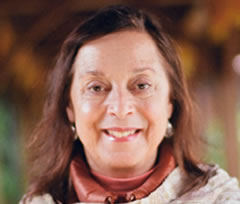 Rosalyn White
Rosalyn White has studied meditation and Tibetan art under the guidance of the Tibetan Buddhist teacher, Tarthang Tulku, for over forty years. She holds a BFA in Fine Arts from the California College of Art and a teaching credential from UC Berkeley. She is currently Co-Director of Ratna Ling and has been teaching classes in meditation and sacred art for over 25 years. The depth and breadth of the Tibetan teachings have had a profound influence on her…
Learn more about Rosalyn White