Moving Meditation: Yoga, Qi Gong, and Kum Nye
With Gloria Baraquio, Rosalyn White and Deviyana Livneh
May 29 - 31, 2020
Registration opens May 1, 2020
Moving Meditation:
Yoga, Qi Gong, and Kum Nye
May 8-10, 2020
Life is a moving meditation.  Whether we're moving from home to work, work to play, or play to rest, we are constantly in flux.  Every moment asks us to be present and to respond accordingly. If you're looking to de-stress or for new ways to move energy through you, this retreat is for you.  This weekend offers you tools to cultivate breath and mindfulness while in movement, noticing stillness and rhythm as they come. You will be introduced to Yoga from India, Qi Gong from China, and Kum Nye from Tibet, each offering a way to tap into breath, awareness, relaxation, and peace.  Allow yourself to soften, relax, and explore the beauty of being in your body.
FRIDAY
3:00-4:00     Check-in
4:30-5:30      Yoga – Gloria
5:30-6:30      Dinner
6:45-8:00      Opening Circle – Gloria & Staff
SATURDAY  
8:00-8:45       Breakfast
9:00-10:00     Tibetan Buddist Meditation – Ros
11:00-12:00     Kum Nye – Carmen
12:15-1:00       Lunch
1:30-2:00        Temple Tour – Rosalyn
1:00-4:30        Quiet time, bodywork and massage by appointment, seva
4:30-5:30        Qi Gong – Devi
5:30-6:30        Dinner
7:00-8:15        Awareness in Movement – Gloria
SUNDAY
8:00-9:00       Yoga & Meditation – Gloria
9:00-10:00     Closing Circle – Gloria & Staff
10:00               Brunch
12:00               Checkout 
YOGA
These yoga classes are designed for all levels, incorporating breathing, stretching, and fluid movements.  The postures and techniques help to stabilize and calm the nervous system, strengthen muscles, and tone the organs, bringing more ease and circulation throughout the body. You can expect to feel more relaxed, aware, and stronger from this yoga practice.
TIBETAN BUDDHIST MEDITATION
This is an introduction to Tibetan Buddhist meditation.  This practice incorporates slow movement, walking, gestures, sitting, and chanting of mantra.
KUM NYE
Designed by our Tibetan lama Tarthang Tulku, Kum Nye is considered the Tibetan science of yoga.  Literally translated, the words mean "the massage of the subtle body". These very unique movements, forms, and practices allow the body-mind to experience thoughts, feelings, and emotions and can bring about relaxation, strength, and concentration.
QI GONG
An ancient practice from Chinese medicine, Qi Gong can be translated as "life-energy cultivation".  These movements are designed to replenish the life force or "chi" in your body-mind, and can bring about more clarity, peace, and strength.
AWARENESS IN MOVEMENT
This session will incorporate mindful walking and free movement.  Guided by Gloria, you will be allowed to explore and experiment with the numerous ways your body can move and express, and how your mind and heart can feel when the body takes on different shapes.  Come with curiosity, and expect to play and discover. 
Facilitators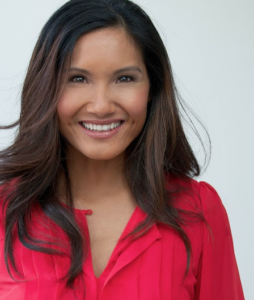 Gloria Baraquio
Born and raised in Hawaii, Gloria has been teaching vinyasa since 2006, studying Tibetan Buddhism since 2004, and singing devotional music since she was a young child.  She earned her 200-hour certificate from Yoga Hawaii and her 300-hour certificate with Raghunath Cappo and Radhanath Swami in India.  Her aim is to help others cultivate an intimate relationship with themselves and their surroundings so that they can live more fully, with love, peace,  gratitude and well-being. Gloria is our…
Learn more about Gloria Baraquio
Rosalyn White
Rosalyn White has studied meditation and Tibetan art under the guidance of the Tibetan Buddhist teacher, Tarthang Tulku, for over forty years. She holds a BFA in Fine Arts from the California College of Art and a teaching credential from UC Berkeley. She is currently Co-Director of Ratna Ling and has been teaching classes in meditation and sacred art for over 25 years. The depth and breadth of the Tibetan teachings have had a profound influence on her…
Learn more about Rosalyn White
Deviyana Livneh
Devi has been practicing moving meditations for twenty years. She started with Yoga and Kung Fu and later found her way to Qi Gong and Tai Chi. Her teacher, Master Nzazi Malonga, inspired her to teach and pass the art forward. Together they published two books: "Breath"- Qi gong for wellness, and "Walking on Air"- Tai Chi life practice. Devi started working with people as an MFT therapist. Fascinated by the mind-body connection, she shifted…
Learn more about Deviyana Livneh