Calm & Clear in the Modern World
With Tara Ristau, George Wiegand and Rosalyn White
May 15 - 17, 2020
Are you looking to find peace and groundedness in your daily life?  Do you want more tools to keep you balanced and happy in your work, home, and relationships?  This weekend will offer you useful and transformative teachings that come from the Tibetan Buddhist tradition.  This retreat will be taught by students of Tarthang Tulku Rinpoche and include discussions about the nature of mind, ways to practice meditation, and tools to relax and feel into joy.  You will leave with a deeper understanding of yourself and how to bring caring and mindfulness in all of your actions.
Friday
3:00-4:00      Check-in
4:30-5:30       Tibetan Yoga (Kum Nye) – Tara
5:30-6:30       Dinner
6:45-8:00       Opening Circle – Tara & Staff
Saturday      
7:30-8:00       Guided Meditation – Tara
8:00-8:45       Breakfast
9:00-10:00     The Four Noble Truths – Ros
11:00-12:00    Tibetan Yoga (Kum Nye) – Carmen
12:15-1:00       Lunch
1:00-1:30        Temple Tour – Ros
1:30-4:00       Quiet time, bodywork and massage by appointment, seva
4:00-5:30      Meditation and Q&A – George
5:30-6:30       Dinner
7:00-8:00      Chanting – Tara
Sunday
8:00-9:00       Tibetan Yoga (Kum Nye) – Tara
9:00-10:00     Closing Circle – Tara & Staff
10:00-11:00    Brunch
12:00               Checkout
All bookings are NON-REFUNDABLE. Should you wish to cancel your stay with us, Ratna Ling Retreat Center requires 30 days notice for your full credit to be TRANSFERRED to a future retreat within 1 year of original booking. 
Facilitators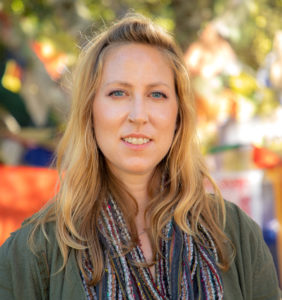 Tara Ristau
Tara has been a volunteer for the Tibetan Nyingma Meditation Centers since 2007.  She began her journey along the Buddhist path at the Yeshe De bindery making sacred texts to help preserve the Tibetan Buddhist lineage of wisdom. Since then, she has worked in a wide variety of capacities within the organization including Volunteer Coordinator and Operations Manager at the Ratna Ling Retreat Center.  She applies Skillful Means in her daily work while also engaging…
Learn more about Tara Ristau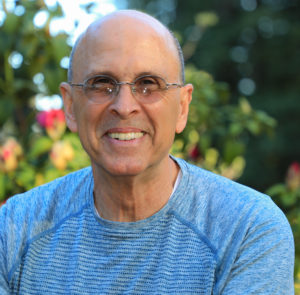 George Wiegand
George Wiegand has been a student of our Founder Tarthang Tulku and a full-time volunteer in Nyingma organizations for more than 30 years, as a chef, baker, kitchen manager, temple builder, book binder, and pressman.  He has a Master's of Education in Counseling and has worked as an educator and counselor in several high school systems.  His hobbies include bread baking, basketball, and choir singing.
Learn more about George Wiegand
Rosalyn White
Rosalyn White has studied meditation and Tibetan art under the guidance of the Tibetan Buddhist teacher, Tarthang Tulku, for over forty years. She holds a BFA in Fine Arts from the California College of Art and a teaching credential from UC Berkeley. She is currently Co-Director of Ratna Ling and has been teaching classes in meditation and sacred art for over 25 years. The depth and breadth of the Tibetan teachings have had a profound influence on her…
Learn more about Rosalyn White