Yoga & Mantra
With Beate Sophia
August 18 - 20, 2023
With Special Guest Teacher Beate Sophia!
Explore the union of mind, body, and speech through ancient practices of hatha yoga and mantra yoga.  This retreat will allow you to experience the harmonizing effects of breathing, postures, meditation, and chanting in the sacred traditions of Bhakti Yoga, Vinyasa, and Tibetan Buddhism.  You will begin to see the powerful connection between your thoughts, language, voice, sound vibration, and manifestation.
This weekend will include:
Yoga for all levels

Reciting yoga mantras

Kirtan (musical chanting)

Tibetan mantra meditation
*Bodywork and massage available at an additional cost.

SCHEDULE:
Friday
3:00-4:00      Check-in
4:30-5:30       Yoga & Mantra – Beate
5:30-6:15        Dinner
6:30-8:00       Opening Circle – Beate
Saturday
7:30-8:00       Morning Chants – Beate
8:00-8:45       Breakfast
9:00-10:00     Introduction to Mantra – Beate
11:00-12:15     Yoga & Mantra- Beate
12:15-1:00       Lunch
1:00-1:30         Temple Tour – George
1:00-4:30        Quiet time, bodywork and massage by appointment
4:30-5:30        Tibetan Mantra Meditation – Ros
5:30-6:15         Dinner
7:00-8:15         Kirtan Music Gathering – Beate & Friends
Sunday
7:30-8:00        Morning Chants – Beate
8:00-9:00        Yoga & Mantra – Beate
9:00-10:00      Closing Circle – Beate
10:00-11:00     Brunch
12:00                 Check out
YOGA & MANTRA
These yoga classes are designed for all levels, incorporating breathing, stretching, and fluid movements, guided by live chanting in the beginning and end of practice..  The postures and techniques help to stabilize and calm the nervous system, strengthen muscles, and tone the organs, bringing more ease and circulation throughout the body. You can expect to feel more relaxed, aware, harmonized, and energized from this yoga practice.
INTRODUCTION TO MANTRA
Learn about the meaning and potency of practicing mantra meditation.  How can sound vibration heal our mind, body, and speech? How can our thoughts align with our words and our actions?  Learn different mantras from various traditions and reconsider the words and thoughts that you use throughout the day.
TIBETAN MANTRA MEDITATION
Learn classical mantras from the Tibetan Buddhist lineage that help to harmonize the mind, body, and speech. You will experience the calming effects that mantra repetition has on your thoughts. 
KIRTAN
Experience a musical devotional gathering as traditionally practiced in India and now throughout the world.  Kirtan includes repetitions of call & response singing of a sacred mantra accompanied by harmonium.
Facilitator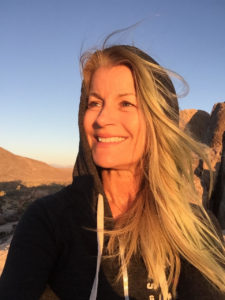 Beate Sophia
Beate Sophia is a Yoga alliance certified Yoga teacher who studied with well-respected international teachers: Cheri Rae Russell, Annie Carpenter, Swami Harish Chandra, Sheela & Sreedevi Bringi, Govind Das founder of Bhakti Yoga Shala & Tracee Stanley as well as a team of dedicated teachers at Core Power Yoga and master teachers at the Himalayan Yoga Association in Rishikesh, India. Beate has received 200 hours certifications from Annie Carpenter (Smart flow) Govind Das (Bhakti Yoga)…
Learn more about Beate Sophia