Virtual Wellness | Online Private Sessions
With Rosalyn White and Gloria Baraquio
Open Dates
We are here for you….
Even when you're not visiting us on retreat, we are here to support you in your health, wellness, and healing.  Our trained staff is available for online sessions via telephone or video for Meditation, Yoga, Spiritual Attunements, and Spiritual Consultations.
All sessions are Sliding Scale!
PRIVATE YOGA – with Gloria Baraquio
Get one-on-one attention that you can't get in a yoga class or video.  Every body is different. Whether you're a beginner, advanced practitioner, or injured, this session will target your needs for your personal or home practice, so that you can develop core strength and flexibility, while remaining safe and sustainable in your movements.
PRIVATE MEDITATION INSTRUCTION – with Rosalyn White or Gloria Baraquio
Get one-on-one instruction and guidance on your meditation practice. For beginners or long-term practitioners who would like support, tips, and tools for mindfulness, concentration, and relaxation.
SPIRITUAL CONSULTATION – with Gloria Baraquio or Rosalyn White
Receive focused attention on any blocks you are facing with your body, mind, heart, or relationships.  We will use yoga, meditation, mantra, and other spiritual practices to develop daily habits that suit your personality, preference, lifestyle, and schedule.
Facilitators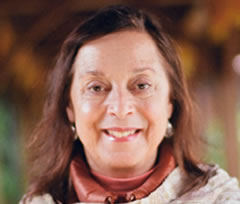 Rosalyn White
Rosalyn White has studied meditation and Tibetan art under the guidance of the Tibetan Buddhist teacher, Tarthang Tulku, for over forty years. She holds a BFA in Fine Arts from the California College of Art and a teaching credential from UC Berkeley. She is currently Co-Director of Ratna Ling and has been teaching classes in meditation and sacred art for over 25 years. The depth and breadth of the Tibetan teachings have had a profound influence on her…
Learn more about Rosalyn White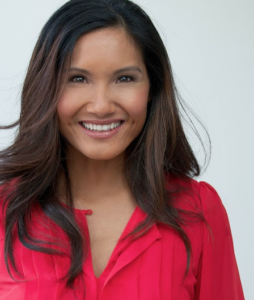 Gloria Baraquio
Born and raised in Hawaii, Gloria has been teaching vinyasa since 2006, studying Tibetan Buddhism since 2004, and singing devotional music since she was a young child.  She earned her 200-hour certificate from Yoga Hawaii and her 300-hour certificate with Raghunath Cappo and Radhanath Swami in India.  Gloria has practiced with spiritual, indigenous, and ancient traditions from Hawaii, Catholicism, Christianity, Baha'i, Agape, Vaishnavism, Hinduism, Tantra, Kundalini, Zen, and Vajrayana Buddhism.  Her aim is to help each individual cultivate an…
Learn more about Gloria Baraquio