Strength and Flexibility: A Yoga Series for All Levels – ONLINE
With Gloria Baraquio
September 4 - 29, 2020
Fridays & Tuesdays, 10-11am PST via Zoom
Are you looking to build more strength and mobility in your body? Do you need a space to relax, ground and center?
Whether you feel tired, stressed, tense, or weak, mentally or physically, Yoga is here to bring you back to center.  Yoga can energize you with strong, heated postures and relax you with gentle, cooling practices, bringing about a sense of clarity, sweetness, and wholeness.
This 8-session Yoga Series is designed to bring balance to your body, mind, and spirit, inviting you to look at Doing vs. Being, Giving vs. Receiving, and Effort vs. Ease in your life.
Fridays will be devoted to our lunar practices, with softer, gentle exercises to close out the week.
Tuesdays will be designated for a stronger, effortful practice to tune you up for the week.
Suitable for beginners and experienced practitioners seeking balance and integrity in their yoga practice.
Please have a spacious, quiet space to practice with us via Zoom, strong internet, and good speakers. You are welcome to have props available: bolsters, blankets, blocks, straps, chair, or wall–but they are not necessary.
Facilitator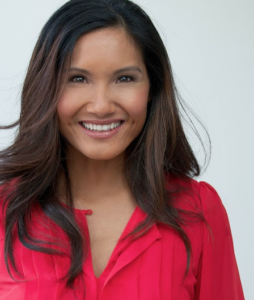 Gloria Baraquio
Born and raised in Hawaii, Gloria has been teaching vinyasa since 2006, studying Tibetan Buddhism since 2004, and singing devotional music since she was a young child.  She earned her 200-hour certificate from Yoga Hawaii and her 300-hour certificate with Raghunath Cappo and Radhanath Swami in India.  Gloria has practiced with spiritual, indigenous, and ancient traditions from Hawaii, Catholicism, Christianity, Baha'i, Agape, Vaishnavism, Hinduism, Tantra, Kundalini, Zen, and Vajrayana Buddhism.  Her aim is to help each individual cultivate an…
Learn more about Gloria Baraquio