Full Presence Mindfulness
With Jack Petranker
October 17 - November 21, 2020
Saturdays, 9-10:30 am
Ratna Ling invites you to embark upon a deep and profound journey into Full Presence Mindfulness, a practice that asks how we can bring about meaningful change in our lives by coming to know our own minds better.  Based on the works of Tibetan teacher Tarthang Tulku, Ratna Ling's founder, Full Presence Mindfulness inspires us to surpass our self-created limits.
The mindfulness movement has popularized a healthier way of relating to thoughts and emotions. It offers benefits such as reduced stress, an increased capacity to deal with difficulties, and penetrating insights into how we shut down our possibilities when we put the self at the center of experience.
FPM is secular and highly experiential. It opens every dimension of our experience —sensations, emotions, thoughts, and how we connect with others. This six week course uses breathing and sensory exercises for grounding, then looks at how we shape our world through the stories we tell and live. Follow-up courses will explore how we can use these teachings to act on our highest values and promote real and lasting change.
Facilitator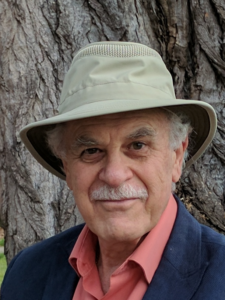 Jack Petranker
Jack Petranker holds degrees from Stanford, Yale Law School, and the University of California at Berkeley. He has been a student of Tibetan teacher Tarthang Tulku for more than 40 years, and has worked for the Nyingma organizations as an editor, writer, and teacher. A past Dean of the Nyingma Institute in Berkeley, he is Director of the Mangalam Buddhist Research Center and the Center for Creative Inquiry, and has taught mindfulness for decades.
Learn more about Jack Petranker