Online Program: Skillful Means 28 Days Challenge
With Wangmo Dixey
January 18 - February 17, 2021
The class is a Monday-Friday program and meets for only 30 minutes a day.
Make the best of your time working at home – learn new ways to be effective.
The Skillful Means 28-day challenge is based on the Skillful Means 28 Day Challenge workbook along with inspirations from two books from Tarthang Tulku  Mastering Successful Work and Caring. This class is for anyone wanting to set priorities for the week with a focus on concentration and setting goals for the month. It is all done with an aspiration to build our work/life balance.
We will be working together by sharing our goals and paying attention to inner balance. It will end with a class project which will identify a unique task project that you've been wishing to achieve but for some reason, it has never materialized. Now, is that chance to bring that project alive! This class is for anyone interested in setting a personal goal and seeing your efforts realized!
Facilitator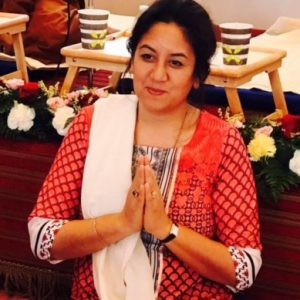 Wangmo Dixey
Wangmo Dixey, born in Berkeley, California, in 1969, is the eldest daughter of Venerable Tarthang Tulku. In addition to her role to as Director of the College, she is Executive Director of the Light of Buddhadharma Foundation International and President of the International Buddhist Association of America. She has been awarded many international accolades for her work in Asia. She holds a BA in International Relations from UCLA and an MA in International Development from…
Learn more about Wangmo Dixey