Intermediate Mixed Level Kum Nye: Joy of Being, Easening Practices
With Abbe Blum, Ph.D.
February 18 - April 8, 2021
Thursdays, 7:00 – 8:30 PM 
"For our health and happiness, it is essential that we learn ways of relaxing and bringing ease to the mind and communicate directly with body and senses."   Joy of Being
This ongoing 2021 Joy of Being series features practice that bring ease; promoting deep relaxation, giving mind space to be, while energizing the senses. This class also develops awareness that lessens the grasping quality that comes with perceiving and narrating experience. We explore redirecting energy that gets diverted into discomfort or negative patterning into positive action that relieves and empowers.
Instructor: Abbe Blum. Cost: $144.  Based on Tarthang Tulku's Joy of Being. Prerequisite: familiarity with Kum Nye through at least one prior class.
(KNR210)
Facilitator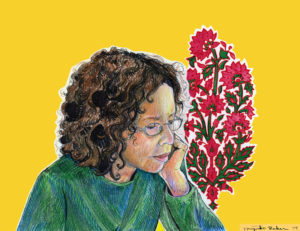 Abbe Blum, Ph.D.
Abbe Blum, Ph.D., teaches Tibetan yoga, contemplation, and mind courses at the Nyingma Institute and Dharma College in Berkeley, California, and has helped to edit some of Tarthang Tulku's books for Westerners. She is also a faculty member in the Psychology program at Saybrook University. She is part of a team that will be offering Kum Nye Tibetan Yoga teacher training for the first time through the Nyingma Institute, based in Berkeley, CA, and offered online…
Learn more about Abbe Blum, Ph.D.