Yoga and the 4 Immeasurables with Gretchen Donovan
With Gretchen Donovan
September 30 - October 3, 2021
For your safety and ours, we require proof of vaccination from all visitors and residents of Ratna Ling Retreat Center. We wish to provide peace of mind for all of our guests.
We are honored to have Gretchen Donovan as a guest teacher at Ratna Ling!
What are the 4 Immeasurables?
In Mahayana Buddhism, they are the four qualities or dwellings and an integral part of bodhicitta training (the awakened heart/mind for the benefit of all beings) which include loving-kindness, compassion, sympathetic joy and equanimity.
Come on retreat for 3 nights to drop into yoga, meditation, and the depth of your being.
Your experience includes:
-Accommodations for three nights
-Daily vegetarian meals
-Daily meditation practice and guided sessions
-Dharma teachings from Mahayana Tradition
-Field Trip: Hike to Stump Beach
-Dynamic morning yoga classes
-Subtle body evening movement classes
Learn more about Gretchen here! https://www.gretchenyoga.net/
Facilitator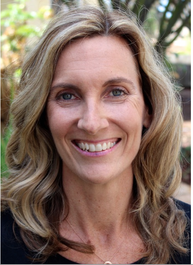 Gretchen Donovan
Gretchen has been teaching yoga for 20 years. After extensive experimentation and study in the traditions of Ashtanga Yoga, Iyengar Yoga and Prajna Yoga, her teaching cultivates a broad range of techniques. She carefully weaves the subtle energies and precision of these disciplines into her teaching, creating a unique style. Her enthusiasm and commitment to helping others access  growth and self awareness (beyond asana) is both accessible and infectious.  She is a Certified Feeding Your Demons Facilitator and…
Learn more about Gretchen Donovan