30 Minutes a Day of Mastering Successful Work
With Wangmo Dixey
November 1 - December 3, 2021
This is a daily class on weekdays from 10:00 to 10:30 (PDT).
How do we achieve our professional goals without losing focus on our work-life balance? How do we use our work as a spiritual path to mastering our own qualities of concentration, energy, and joy? We will set each day with daily meditation, use a daily journal to create goals around a personal individual project, and discover the blockages that keep us from achieving our fullest potential.  Past students have commented that this class brought noticeable results through the sharing of direct experience and the accountability provided by the group format.
We will be using readings from Mastering Successful Work and Patterns for Sucess in our daily meditations.
Facilitator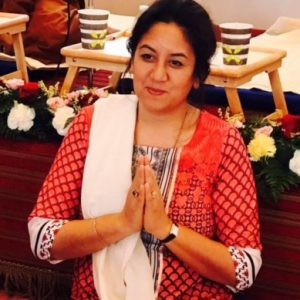 Wangmo Dixey
Wangmo Dixey, born in Berkeley, California, in 1969, is the eldest daughter of Venerable Tarthang Tulku. In addition to her role to as Director of the College, she is Executive Director of the Light of Buddhadharma Foundation International and President of the International Buddhist Association of America. She has been awarded many international accolades for her work in Asia. She holds a BA in International Relations from UCLA and an MA in International Development from…
Learn more about Wangmo Dixey