Winter Solstice Retreat – Finding the Light in the Darkness
With Melina Meza and Baxter Bell
December 17 - 19, 2021
Join Melina Meza and Baxter Bell, MD on the auspicious occasion of the Winter Solstice for an unforgettable and deeply nourishing yoga retreat. This retreat, led by two experienced instructors, will be a wonderful way to pause and immerse yourself in the practice of yoga and mindfulness during the holiday season. Melina will share winter Seasonal Gentle Yoga classes, introduce Ayurvedic practices for self-care, and teach Yin Yoga to prepare your body and mind for meditation. Baxter will be offering Yoga for Healthy Aging classes and mudras to help you turn inward during this slow, quiet time of the year. 
Morning practices will be invigorating (yang) while afternoon classes will be restorative (yin).
Our yoga getaway will be perfect way to deepen your practice while simultaneously keeping your inner fire (agni) bright during this dark season. And there is no better place to do this than our beautiful center in the redwoods!
For your safety and ours, we require proof of vaccination from all visitors and residents of Ratna Ling Retreat Center. We wish to provide peace of mind for all of our guests.
Winter Solstice Retreat Schedule
(Subject to Change)
Friday:
3:00pm Check in
4:15-5:30pm Yoga
5:45pm Dinner
Saturday:
7:30-8:00am Pranayama/Meditation
8:00am Breakfast
10:00am-12:00pm Yoga
12:15pm Lunch
1:00pm Temple Tour
Free Time
4:00-5:30pm Yoga
5:45pm Dinner + Talk on the History of Ratna Ling

Sunday:
8:00-10:00am Meditation/Yoga
10:00am Brunch
Check out
Facilitators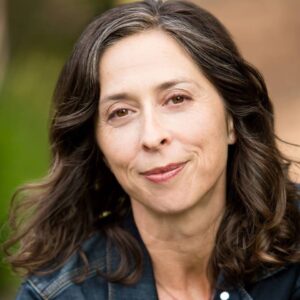 Melina Meza
Melina Meza is a pioneer in the field of yoga, nutrition, and Ayurvedic Health, sharing her knowledge with yogis around the world for more than 25 years. She is the creator of Seasonal Vinyasa Yoga, a holistic practice that features lifestyle, diet, and yoga practices tailored to the rhythms of the four seasons to help people stay healthy as they age. Her passion for Nature, the five elements, beauty, and humor forge the foundation of…
Learn more about Melina Meza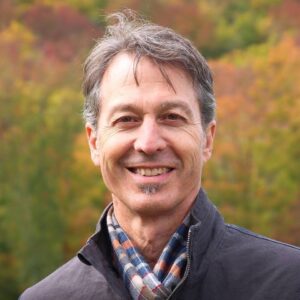 Baxter Bell
Baxter Bell, MD, has been actively deepening his understanding of the power of yoga since making the stress-reducing move from a career as a busy family doctor to that of a yoga teacher and medical acupuncturist. Baxter is a graduate of the Piedmont Yoga Studio's 18-month Advanced Studies Program, and served as Director of PYS's Deep Yoga Program for many years, teaching the Experiential Anatomy, Yoga Technique, and Yoga Methodology portions of that training. Baxter…
Learn more about Baxter Bell