Fall Renewal: A Yoga and Meditation Retreat 
With Gretchen Donovan
September 29 - October 2, 2022
We are honored to have Gretchen Donovan as a guest teacher at Ratna Ling!
Weaving Hatha Yoga with profound yet accessible Buddhist teachings for all levels creates a hybrid of action and stillness.  Whether you are a seasoned practitioner or new to yoga and meditation, Gretchen intentionally holds space for all. Through cultivating attitudes of Generosity, Discipline, Patience, Perseverance, Concentration, and Wisdom, we'll develop a deeper understanding of the undeniable interconnectedness of all things.
This retreat Includes morning sky-gazing meditation and dynamic asana, afternoon contemplations, and gentle movement. A special Feeding Your Demons guided practice (a method developed by Lama Tsultrim Allione to cut through afflictions) and a stunning group hike to Stump Beach.
For your safety and ours, we require proof of vaccination from all visitors and residents of Ratna Ling Retreat Center. We wish to provide peace of mind for all of our guests.
Schedule (subject to change)
THURSDAY
3-4:00pm: Check-in
4:30 pm: Welcome and Introductions
5:30pm: Dinner
7:00pm: Meditation : generosity & gentle movement
FRIDAY
7:00am: sky gazing and noble silence
8:00am Breakfast
9:30am Teaching on generosity-contemplations
Break
10:45am Dynamic Asana
12:15:Lunch
Break
2:30pm: Teaching on Discipline – contemplations
3:30pm:  Somatic movement
Break
4:30pm Teaching on Patience/Endurance- contemplations
5:30pm  Dinner and Ratna Ling History
SATURDAY
7:00am: sky gazing and noble silence
8:00am Breakfast
9:30am Teaching Joyful Enthusiasm- Contemplations
10:45am Dynamic Asana
break
Field Trip to Stump Beach
12:15: Pick up Box Lunch and Field trip to Stump Beach
-sympathetic joy meditation by ocean
-integration with sky
4:30pm Teaching on concentration/ meditation
5:30pm Dinner
7:30pm Somatic Movement & Evening Council
SUNDAY
7:00 am Skygazing and Noble Silence
8:00am  Wisdom/Prajna: Dynamic Asana and Closing circle
10am     Brunch
12noon  Checkout and Farewell
Facilitator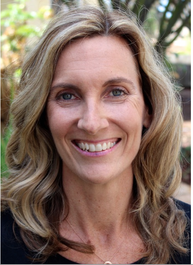 Gretchen Donovan
Gretchen has been teaching yoga for 20 years. After extensive experimentation and study in the traditions of Ashtanga Yoga, Iyengar Yoga and Prajna Yoga, her teaching cultivates a broad range of techniques. She carefully weaves the subtle energies and precision of these disciplines into her teaching, creating a unique style. Her enthusiasm and commitment to helping others access  growth and self awareness (beyond asana) is both accessible and infectious.  She is a Certified Feeding Your Demons Facilitator and…
Learn more about Gretchen Donovan