Yoga and the Six Paramitas
With Gretchen Donovan
September 29 - October 2, 2022
We are honored to have Gretchen Donovan as a guest teacher at Ratna Ling!
In Mahayana Buddhism,the Buddha taught six important mental states called Paramitas that we need to develop if we aspire to reach a state of liberation in our lives. They're usually translated as "perfections," since by perfecting them fully, we too can attain enlightenment.
Generosity
Ethical Self-Discipline
 Patience
 Perseverance
 Mental Stability (Concentration)
Discriminating Awareness (Wisdom)
An important factor is that we don't just keep these six paramitas or mental states as a "to do list".  Rather, they are attitudes that we  develop through practice.  Unpacking these beautiful and poignant teachings through yoga and meditation offers a deeper understanding of the undeniable interconnectedness of all things. They allow us to turn towards and resolve problems.  They help us to rid ourselves of disturbing emotions and mental states.  They empower us to be of service to others.
For your safety and ours, we require proof of vaccination from all visitors and residents of Ratna Ling Retreat Center. We wish to provide peace of mind for all of our guests.
Schedule (subject to change)
THURSDAY
4:00pm  Check in
5:30pm: Dinner
7:00pm: Welcome & Introduction to the 6 paramitas
Meditation
FRIDAY
7:00am: Skygazing and noble silence
8:00am Breakfast
9:30am Teaching on Generosity
Break
10:45am Dynamic Asana
12:15:Lunch
Break
2:30pm: Teaching on Discipline
3:30pm:  Movement
Break
4:30pm Teaching on Patience & Diligence
5:30pm Dinner
7:00pm  Meditation
SATURDAY
7:00am: Skygazing and Noble Silence
8:00am Breakfast
9:30am Teaching on Wisdom
10:45am Dynamic Asana
Break
Field Trip: Easy Hike along coast @ Stump Beach
12:15: Pick up Box Lunch and Field trip to Stump Beach
– Meditation by Ocean
– Integration with Elements: Wisdom of interconnectedness
4:30pm Feeding Your Demons
5:30pm Dinner
7:30pm Somatic Movement & Evening Council
SUNDAY
7:00am Cultivating all 6 Paramitas: Meditation
8:00am Dynamic Asana and Closing Circle
10am Brunch
12pm  Checkout
Facilitator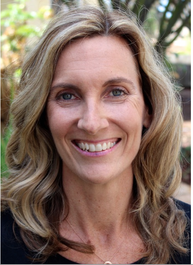 Gretchen Donovan
Gretchen has been teaching yoga for 20 years. After extensive experimentation and study in the traditions of Ashtanga Yoga, Iyengar Yoga and Prajna Yoga, her teaching cultivates a broad range of techniques. She carefully weaves the subtle energies and precision of these disciplines into her teaching, creating a unique style. Her enthusiasm and commitment to helping others access  growth and self awareness (beyond asana) is both accessible and infectious.  She is a Certified Feeding Your Demons Facilitator and…
Learn more about Gretchen Donovan