Summer Yoga Retreat with Melina and Baxter
With Melina Meza and Baxter Bell
August 5 - 7, 2022
Only 1 space left for a male in a men's cottage!
As the summer seasons slips into August, join Melina Meza and Baxter Bell for an unforgettable and deeply nourishing yoga retreat. This retreat, led by two master teachers, will be a wonderful way to pause and immerse yourself in the practice of yoga and mindfulness during the waning summer (pitta) season. Melina will share summer Seasonal Vinyasa Yoga classes, introduce Ayurvedic practices for self-care, and teach Yin Yoga to prepare your body and mind for meditation. Baxter will be offering tools to help you end your summer feeling grounded, flexible and strong as you head into the busy fall season.
Our yoga getaway will be perfect way to fire up your practice while simultaneously keeping your inner agni (fire) cool during this hot season. There is no better place to do it than the stunning Ratna Ling Retreat Center! Located just 90 miles north of San Francisco in the redwood forests of the Sonoma County coast, this getaway is ideal for local Bay Area folks as well as those coming from farther afield!
At Ratna Ling, enjoy gorgeous cottages with your own bedroom, wholesome vegetarian meals, soaring timber frame retreat facilities, and an environment that fosters a deeper appreciation for the boundless potential within each of us.
As an added bonus, Saturday evening there will be an opportunity to participate in or simply enjoy a musical jam with your retreat group.
This retreat will inspire you to deepen your practice both on and off the mat.
Schedule (Subject to change):
FRIDAY
3:00pm Check in
4:00-5:30pm Yoga + Opening Circle
5:30-7:00pm Dinner
7:00-8:00pm Nature walk/Meditation
SATURDAY
7:30-8:00am Meditation
8:00-8:45am Breakfast
9:30-11:30am Yoga
11:30-12:15pm Nature Walk/Forest Bathing
12:15-1:00pm Lunch
Siesta
4:00-5:30pm Yin Yoga
5:30-7:00pm Dinner
7:00-8:00pm Free Time or Music Jam
SUNDAY
8:00-10:00am Yoga and Meditation + Closing Circle
10:00-11am Brunch
12:00pm Check out
Facilitators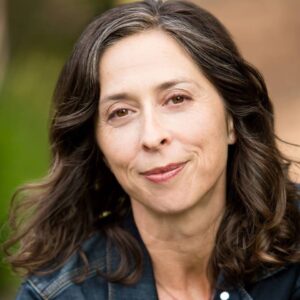 Melina Meza
Melina Meza is a pioneer in the field of yoga, nutrition, and Ayurvedic Health, sharing her knowledge with yogis around the world for more than 25 years. She is the creator of Seasonal Vinyasa Yoga, a holistic practice that features lifestyle, diet, and yoga practices tailored to the rhythms of the four seasons to help people stay healthy as they age. Her passion for Nature, the five elements, beauty, and humor forge the foundation of…
Learn more about Melina Meza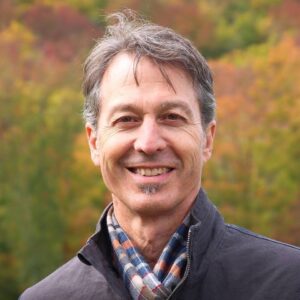 Baxter Bell
Baxter Bell, MD, has been actively deepening his understanding of the power of yoga since making the stress-reducing move from a career as a busy family doctor to that of a yoga teacher and medical acupuncturist. Baxter is a graduate of the Piedmont Yoga Studio's 18-month Advanced Studies Program, and served as Director of PYS's Deep Yoga Program for many years, teaching the Experiential Anatomy, Yoga Technique, and Yoga Methodology portions of that training. Baxter…
Learn more about Baxter Bell