Weekend Retreat with Jason Bowman
With Jason Bowman
May 19 - 22, 2022
We welcome back Advanced Yoga Teacher Jason Bowman of San Francisco for a special retreat at Ratna Ling!
Enjoy three nights at our gorgeous center in the redwoods with returning teacher Jason Bowman.
Accommodations:
Each cottage has two beds, which are located in separate bedrooms. The cottages are large and have high ceilings, with a living room, kitchen and full bathroom.
2 people in 1 cottage: $1900 total (Two singles, or one couple)
3 people in 1 cottage: $2700 total (One single, one couple)
4 people in 1 cottage: $3300 total (Two couples)
This includes accommodations, meals, yoga, and taxes. Massages are optional and can be booked separately: https://ratnaling.org/retreats/438/wellness-treatments/
People who want to attend and  don't have someone to sign up with: worry not. Please send us an email at reservations@ratnaling.org. and we'll work to match people together.
Tentative Schedule:
Thursday:
3:00pm – Arrival
4:30-6:00pm – Vinyasa class
6:00pm – Dinner
7:30pm – Discussion
Friday:
6:30-7:00am – Sitting period (optional)
7:15-8:30am – Vinyasa class
8:30am – Breakfast
10:00am – 12:00pm – Free time
12:00pm – Lunch
1:00-4:00pm – Hike to the beach
4:00-5:30pm – Discussion and Restorative class
5:45pm – Dinner
Saturday:
6:30-7:00am – Sitting period (optional)
7:15-8:30am – Vinyasa class
8:30am – Breakfast
10:00am – 12:00pm – Free time
12:00pm – Lunch
1:00-4:00pm – Sitting period (optional)
4:00-5:30pm – Discussion/Workshop/Practice
5:45pm – Dinner
Sunday:
7:15-8:15am – Sitting period (optional)
8:30-10:00am – Vinyasa Class
10:00am – Brunch
12pm Checkout
Facilitator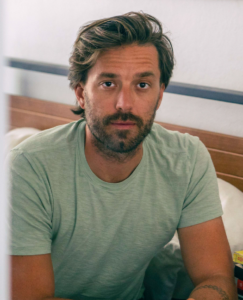 Jason Bowman
Jason Bowman leads teacher trainings, retreats, and guest lecture series both around the US and internationally and is strongly influenced by years of Ashtanga Yoga and Vipassana Meditation practice. www.jasonbowmanyoga.com
Learn more about Jason Bowman