The Wordless Way: A Mindfulness and Writing Retreat
With Jonah Willihnganz and Andrew Todhunter
July 9 - 14, 2022
This five-day retreat is designed for anyone interested in deepening their awareness and surfacing more vividly their inner life. Based on a program they developed at Stanford University, Jonah and Andrew will show participants how to use writing as a contemplative practice, creating the space to relax, expand, and allow language to express their most authentic selves. Set in the natural beauty and sacred spaces of Ratna Ling, the retreat will be especially useful for those wanting to tap their own reservoirs of intuition, creativity and inner knowledge to meet the challenges we have been experiencing in the world.
The retreat will blend creative practice, contemplation, and engagement with the natural environment. Over the course of five days, participants will learn aspects of writing craft, including a series of pre-writing and writing practices that clear mental chatter, enhance awareness, and deepen access to the imagination. These practices help contemplatives, writers and other creatives in a variety of ways, from discovering our true subjects to developing a simpler and freer voice. In responding to the writing we do together, our emphasis will be less on the pursuit of elegant expression than on arriving at an honest image or clear insight. Participants will have the opportunity to meet individually with retreat leaders about their creative and contemplative process.
Each day will feature a mix of discussion, creative and contemplative practice, shared meals, and walks in the wild landscape, with ample time for writing, reflection and solitude. In the evenings, participants may gather informally during evening meals for conversation with retreat leaders.
No prior experience with contemplative practice is required, and all levels of writing experience are welcome.
COST
The total cost of the retreat is $3,250 in a shared spacious 2 bedroom cottage and $3,875 for a single-occupancy cottage. We also offer a sliding scale for those with limited financial resources, between $2,250-$3250 for a shared spacious 2 bedroom cottage and between $2,875-$3,875 for a single-occupancy cottage. The fee includes lodging, meals, instruction, and retreat materials. Not included are travel to and from the retreat center. Students are expected to bring their own laptops and a physical journal.
ARRIVAL & DEPARTURE
The retreat will begin with a welcome dinner and opening session starting at 5:30 PM on Saturday, July 9th, and close with a farewell brunch on Thursday, July 14th. Participants may check-in on July 9th beginning at 2:00 PM and will depart their cottages by 1:30 PM on the 14th.
ACCOMMODATIONS and MEALS
Participants will stay in cottages at the Ratna Ling Retreat Center. While most of the spacious cottages are double occupancy, with two separate bedrooms and a shared bath, exceptions may be made for those participants who require a private bath. All meals will be vegetarian and prepared on site by Ratna Ling. Restricted diets (gluten-free, etc.) can be accommodated and all cottages have small kitchens with refrigerators for personal food items. While wine and beer are permitted in the cottages, alcohol is not allowed in Ratna Ling's dining room or common areas. For details about the cottages and cuisine, visit Ratna Ling's website. 
WHAT TO BRING 
In the summer, this area of northern California averages in the 80s during the day and in the 50s at night, and we may sometimes meet outside in the early evenings, so layering is recommended.  Please bring whatever clothing you feel will be comfortable, especially for long walks. We do recommend sturdy shoes with ankle support since we will be walking on unpaved trails. We also encourage you to bring a day pack, water bottle, sunscreen, and hat. In addition to your laptop, we request that you bring a journal or writer's notebook and a number of your favorite pens. Please note that walking is optional, and participants with all levels of mobility are welcome.
SCHEDULE (Subject to change):
July 9th, Saturday – Day 1
2:00-5:00 PM Check in
5:30-6:15 PM Welcome Dinner
7:00-8:30 PM Retreat Session
July 10th through July 13th – Days 2-5
7:30-8:00 AM  Ratna Ling Meditation
8:00-8:45 AM Breakfast
9:30-12:00 PM Retreat Session
12:15-1:00 PM Lunch
1:00-3:00 PM Personal time, journaling, walking, or bodywork by appointment.
3:00-5:00 PM Retreat Session
5:30-6:15 PM  Dinner
July 14th, Thursday – Day 6
7:30-8:00 AM  Ratna Ling Meditation
8:00-8:45 AM Breakfast
9:30-11:30 AM Retreat Session
12:15-1:00 PM Farewell Lunch
1:30 PM Check out and Departure 
Facilitators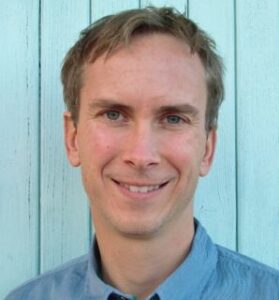 Jonah Willihnganz
Jonah Willihnganz is the Bruce Braden Lecturer of Narrative Studies at Stanford University and director of the Stanford Storytelling Project, an arts program that explores how narrative craft and practices can deepen natural human capacities such as courage, empathy, and gratitude.  He has published fiction, essays, and literary criticism, and has taught literature and creative writing for more than 25 years. As co-director of the LifeWorks Program for Integrative Learning, he also teaches courses that…
Learn more about Jonah Willihnganz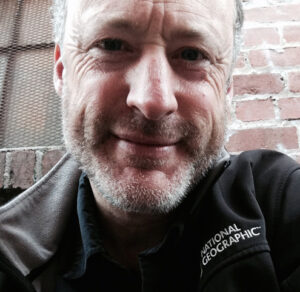 Andrew Todhunter
Andrew Todhunter is an award-winning writer and lecturer at Stanford University, where he teaches writing, interdisciplinary creativity and contemplative practice. He is the co-founder and co-director of two programs at Stanford—The Senior Reflection, and the LifeWorks Program for Integrative Learning. His book A Meal Observed won the PEN USA Literary Award for Creative Nonfiction. He is also the author of Dangerous Games and the San Francisco Chronicle bestseller Fall of the Phantom Lord. A longtime…
Learn more about Andrew Todhunter