We Belong – A Special Retreat for Women of Color
With Dana Sweeney and Sriya Bhattacharyya
December 9 - 11, 2022
Calling all self-identifying Women of Color to this special retreat, where we get to let go, celebrate, and feel free to express ourselves through yoga, meditation, movement, and council.  This is a safe space where we can explore our relationships to self, community, and culture.
Scholarships are available for those in financial need. Please inquire with Gloria at programs@ratnaling.org.
*Women of Color can include any self-identifying women, cis-women or non-binary folks who self-identify as people of Color.
**Please note that non-Women of Color staff and guests will be present on property.
SCHEDULE (Subject to change):
FRIDAY
3:00-4:00      Check-in
4:30-5:30       Yoga – Dana
5:30-6:30       Dinner
6:45-8:00       Opening Circle
SATURDAY   
7:30-8:00       Meditation – Sriya
8:00-8:45       Breakfast
9:00-10:00     Gentle Movement – Dana
10:30-12:00    From Margin to Center – Exploring Place & Belonging – Sriya
12:15-1:00      Lunch
1:00-4:30       Quiet time, optional art therapy exercises, bodywork and massage by appointment
4:30-5:30       Yoga – Dana
5:30-6:30       Dinner
7:00-8:30       Freedom of Expression – Sriya
SUNDAY
8:00-9:00       Yoga – Dana
9:00-10:00     Closing Circle 
10:00-11:00    Brunch
12:00 PM        Checkout
CLASS DESCRIPTIONS
YOGA – "Heal and Connect"
These yoga classes are designed for all levels, incorporating breathing, stretching, and fluid movements.  The postures and techniques help to stabilize and calm the nervous system, strengthen muscles, and tone the organs, bringing more ease and circulation throughout the body. You can expect to feel more relaxed, aware, and stronger from this yoga practice.
MEDITATION – "Come Home to your Body"
Gentle movement and meditation to connect with your body and return to your roots, the true nature of your being.
FORUM – "From Margin to Center – Exploring Place and Belonging"
Reflect on and discuss how it feels to be women of Color in our bodies, relationships, and in society. People will have opportunities to share their personal experiences with ethnicity, race, culture, gender, power, and other identity intersections and how each embodiment relates to and affects their spiritual path.
FREEDOM OF EXPRESSION –  "Re-claim Your Personal Power"
Re-discover the true source of safety and power where it resides in your body. Working with breath, movement, and intuitive play, we will awaken power in our bodies and learn how to work with it for healing and restoring vitality.
Facilitators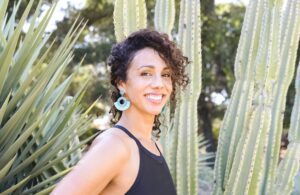 Dana Sweeney
Dana Sweeney is a 500-hour Registered Yoga Teacher based in Portland, Oregon.  Her teaching style is modern, uplifting and fun, while rooted in yogic history.  Her background in dance and massage therapy informs a deeper understanding of movement and anatomy in her classes while a lifetime of music appreciation informs her curated and eclectic playlists. With carefully crafted sequencing and diverse musical soundtracks, classes are accessible, transformative, and fun! She is a womxn in recovery,…
Learn more about Dana Sweeney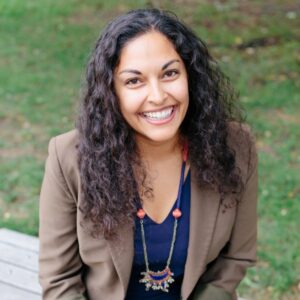 Sriya Bhattacharyya
Sriya Bhattacharyya, PhD, is a Bengali-Indian American psychologist working at the intersection of social transformation + creative healing. With a background in community development, yoga, and art therapy, she teaches, researches, designs programs, and provides individual services to dismantle systems of oppression, uplift community voices, and liberate all beings. Her facilitation style is compassionate, curious, and playful. Sriya was introduced to yoga and meditation through her family,  a mix of Hindu priests and Freedom Fighters who…
Learn more about Sriya Bhattacharyya