Hello to a Calm Place: Learn to Meditate in Three Minutes a Day
With Richard Dixey
June 24 - August 12, 2022
Fridays 12:00 – 12:30 PM, PT
Join Dr. Richard Dixey of Dharma College for a unique (and simply powerful) meditation experience this summer.
In this course, you will learn calmness meditation and finding a base of stillness in the center of all experience. These half-hour classes require no previous knowledge or experience of meditation and only entail a commitment of one or two short meditation sessions per day.
For anyone who wishes to begin meditation or deepen their meditation practice, this focused course develops a series of simple 3-minute meditations to create a foundation of calm awareness. Short focused sessions are extremely effective in developing a base for self-awareness and the promotion of inner resilience.
"With the instructor's guidance I discovered a new dimension to meditation and calm comes instantly in the middle of everything and at anytime. I find that I do not need to "sit quiet" and "do meditation" to find calmness. Thank you Richard for your precise, to the point instructions." Student, 2021
Please note we close registration several days before the class start date.  If you are interested in this lass join now!!
Facilitator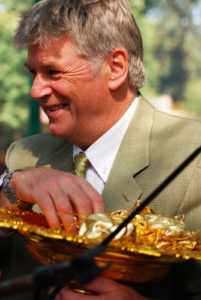 Richard Dixey
Richard Dixey holds a Ph.D in Biophysics from London University, an M.A. with distinction in the history and philosophy of science from London University, and a B.A in Cell Biology from Oxford. In 1979, he was appointed the Director of the Bioelectronic Research Unit at St Bartholomew's hospital in London, a position he held for fourteen years before founding and becoming the Chief Executive of Phytopharm PLC, a biotechnology company that listed on the London…
Learn more about Richard Dixey