Women's Self-Care Retreat | Columbus Day
With Gloria Baraquio and Heldine Aguiluz
October 6 - 9, 2023
COVID POLICY: For your safety and ours, we require proof of vaccination AND negative test result from all visitors to Ratna Ling Retreat Center. We wish to provide peace of mind for all of our residents and guests.
JOIN US FOR 3 NIGHTS AT RATNA LING'S PREMIER WOMEN'S EVENT. 
Ratna Ling's Women Self-Care is an annually anticipated event with many women returning each year to share the love and community. So whether it is your first time or fourth, come join us for a long weekend of healing sisterhood – the Realm of Treasures is waiting ….. 
ABOUT THE PROGRAM
Are you hungry for a safe place to connect and open up? 
Come together with fellow women to celebrate our innate strength, wisdom, and compassion. We will celebrate the importance of connecting with girlfriends and remember all the beautiful parts of being a woman.  This time is to reconnect to the sacred feminine and cultivate a community of sisterhood and solidarity through deep listening, laughter, self-care, and ceremony.  This retreat is for you if you love women, miss your sisters, or want to deepen your relationship with the feminine, soft, sexy, strong, surrendered parts of yourself.
This weekend will include:
Yoga for all levels

Meditation

Dance

Singing
Self-Massage with Body Oils

AND MORE
All bookings are NON-REFUNDABLE. Should you wish to cancel your stay with us, Ratna Ling Retreat Center requires 30 days notice for your full credit to be TRANSFERRED to a future retreat within 1 year of original booking. 
SCHEDULE (Subject to change):
FRIDAY
3:00-4:00       Check-in
4:30-5:30        Yoga 
5:30-6:15         Dinner
6:30-7:30        Opening Circle 
SATURDAY
8:00-8:45        Breakfast  
9:00-10:00      Meditation 
11:00-12:15      Yoga 
12:15-1:00        Lunch
1:30-4:15         Quiet time, hiking, bodywork and massage by appointment
4:15-5:30         Relaxation Yoga 
5:30-6:15         Dinner
7:00-8:00        Music & Mantra 
SUNDAY
8:00-8:45       Breakfast 
9:00-10:00     Body Oil + Self-Care (Please bring a bathing suit!)
11:00 – 12:00  Yoga
12:15-1:00       Lunch
1:00-1:30        Temple Tour
1:00-4:30       Quiet time, hiking, bodywork and massage by appointment
4:30-5:30       Dance Playshop 
5:30-6:15        Dinner
7:00-8:15        Relaxation Yoga 
MONDAY
8:00-9:00       Yoga 
9:00-10:00     Closing Circle 
10:00-11:00    Brunch
12:00                Check out
Facilitators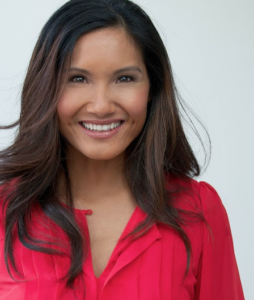 Gloria Baraquio
Born and raised in Hawaii, Gloria has been teaching vinyasa since 2006, studying Tibetan Buddhism since 2004, and singing devotional music since she was a child.  She earned her 200-hour certificate from Yoga Hawaii and her 300-hour training with Raghunath Cappo and Radhanath Swami in India.  Gloria has practiced with spiritual, indigenous, and ancient traditions of Hawaii, Catholicism, Christianity, Baha'i, Agape, Vaishnavism, Hinduism,  Zen, and Tibetan Buddhism.  Her aim is to help each individual cultivate…
Learn more about Gloria Baraquio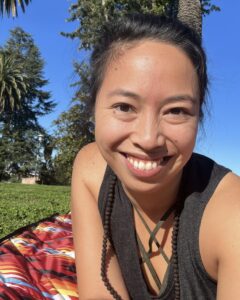 Heldine Aguiluz
As a Los Angeles native, Heldine has been practicing yoga since 2010 and teaching since 2016. She earned 500 hours of yoga certification with Shivakali Yoga, studying alignment-based vinyasa and elemental tantra. She started taking pole, twerk, and aerial dance classes in January 2017.  Heldine sees yoga and dance as meditative ways to deepen awareness about one's body and thoughts and hopes to give others the tools they need to find deeper self-love.
Learn more about Heldine Aguiluz