Gesture of Great Love – Online
With Robin Caton
January 20 - February 24, 2023
January 20-February 24, 2023, Fridays, 10-11:30am, Pacific Time
As we face suffering honestly, cultivate emotional well-being, and actively inquire into the nature of identity, language, and time, we find we inhabit a new inner home. Rich with joy and appreciation, emotions lighten, life-situations become easier to deal with, and we begin to dance creatively with whatever arises.
Come join us in for a series of three six-week courses, as we study and practice "Gesture of Great Love, Light of Liberation" the newest teachings presented by Tibetan Lama Tarthang Tulku. The ideas he offers here first emerged some fifty years ago, taking shape as the Time, Space, and Knowledge vision.
Through guided exercises and clear, accessible language, these transformative teachings penetrate heart and mind to uncover the depths of our being.
Part One of the Course
Part one of Gesture of Great Love will meet for six weeks; part two of the course will follow in March and April and part three in May and June.
You have the option of attending in person at our beautiful downtown building in Berkeley, CA, or as part of our global community, online via Zoom.
Classes will be recorded and you will have access to the recordings for your personal use only.
Classes will include lecture, experiential exercises, and large and small group discussion. An online chat room will give you the optional ability to meet and dialog with your fellow students outside of class.
We will be reading and working with exercises from the book, Gesture of Great Love, which you can purchase in the Dharma College online bookstore https://bookstore.dharma-college.com/products/gesture-of-great-love.
This course will be taught by senior instructor Robin Caton, one of the editors of Gesture of Great Love. Students may attend online via Zoom, or in person at Dharma College in Berkeley, California. Open to all!
"There is a global shortage of joy, inner peace, and the kind of deep caring for self and others that heals the heart and inspires creative action. How sad this is! For at the very heart of being is the open instant, a boundless source of Great Love."
Tarthang Tulku, Gesture of Great Love,
Light of Liberation
Facilitator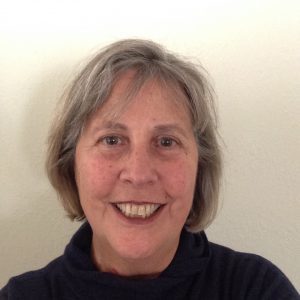 Robin Caton
Robin holds a J.D. from the University of Michigan and an MFA in creative writing from Saint Mary's College of California. She is an attorney, poet and teacher who has studied Buddhism for many years, both at the Nyingma Institute and under the direction of Founding Head Lama Tarthang Tulku. Her published works include a volume of poetry, The Color of Dusk. Robin was the Director of Dharma College from 2010 to 2017.
Learn more about Robin Caton