Starting Anew – A Meditation Retreat for the New Year
With George Wiegand and Linda Copenhagen
January 6 - 8, 2023
Imagine your new year and as you imagine this coming  new year. How do you want to show up for yourself, your loved ones, and your coworkers?  Here, you can take the time to reflect on your thoughts, words, and actions, and learn to make friends with your mind.  This January retreat is designed for you to get to know yourself a little better and help you design how you want your 2022 to look and feel.
For your safety and ours, we require proof of vaccination from all visitors and residents of Ratna Ling Retreat Center.  All participants will wear masks at the buffet line, and some classes may be offered outdoors.  We wish to provide peace of mind for all of our guests.
This weekend includes:
-Meditation Sessions
-A Nature Walk
-Reading materials and a journal for self-reflection
Schedule: (Subject to Change)
Friday
3:00pm      Check-in
Dinner provided in cottage
7:00pm      Meditation
Saturday
Breakfast     Pre-stocked in Cottage
11:00am        Tibetan Mantra
12:15pm        Lunch
4:30pm         Nature Walk + Tour
5:30pm         Dinner
7:00pm         Meditation
Sunday
Breakfast     Pre-stocked in Cottage
9:00am        Mantra and Meditation
12:00pm      Checkout
Facilitators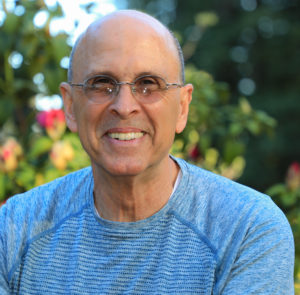 George Wiegand
George Wiegand has been a student of our Founder Tarthang Tulku and a full-time volunteer in Nyingma organizations for more than 30 years, as a chef, baker, kitchen manager, temple builder, book binder, and pressman.  He has a Master's of Education in Counseling and has worked as an educator and counselor in several high school systems.  His hobbies include bread baking, basketball, and choir singing.
Learn more about George Wiegand
Linda Copenhagen
Linda Copenhagen holds a degree in accounting from San Francisco State University and is a Certified Public Accountant. She has studied Tibetan Buddhism in the Nyingma lineage since 1996.  For the past several years she has been a CFO and financial consultant in the non-profit sector. Formerly, she has held roles as Director of Corporate Accounting at Art.com, Inc, Senior Director at Leapfrog Enterprises and Controller/Director of Finance in several technology startups. Linda now brings both her Buddhist studies…
Learn more about Linda Copenhagen