Sutra Study: Essential Teachings from the First Turning – Online
With Pema Gellek and Hugh Joswick, Ph.D.
February 15 - April 5, 2023
Wednesdays 10:00 – 11:30 am PT (February 15 — April 5, 2023) 
This class is an introduction to a selection of essential sutras from the First Turning teachings of the Buddha Shakyamuni. We will present a brief historical background on the sutras, read aloud key passages, and discuss the importance of the ideas and practices that the Buddha invites us to contemplate.  We will complement our discussion with guided reflections and meditations. We will share and reflect on the views presented in the sutras, approaching them with curiosity, respect, and open-mindedness.
Readings from the sutras will be provided by email and as class handouts.
Sutras we will read in this course:
Class One, Dhammacakkappavattana Sutta – first teaching of the Buddha; Four Noble Truths and Eightfold Path
Class Two, Anattalakkhana Sutta – second teaching of the Buddha; impermanence, change, and non-self of the five skandhas
Class Three, Aditta-pariyaya Sutta – third teaching of the Buddha; liberation through detachment from the six senses
Class Four and Five, Sattipattana Sutta – the four foundations of mindfulness
Class Six and Seven, Ānāpānasati Sutta – awareness of breath
Class Eight, Kalama Sutta – critical investigation
(DHS101)
Facilitators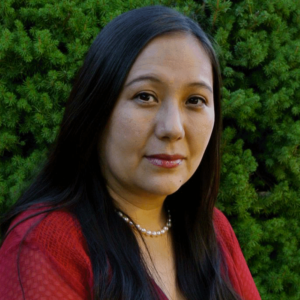 Pema Gellek
Pema Gellek, M.A., is a disciple of her father, Tarthang Tulku, and Chadral Rinpoche, and studied Tibetan Buddhism at the Rangjung Yeshe Institute in Nepal. Working within her father's mandala of organizations, she serves as a bridge between dharma in the East and West and has helped carry out Tarthang Tulku's dharma activities in Asia for the past 20 years. Pema is also a filmmaker and director of Guna Foundation and has been a faculty member of Dharma College. She is…
Learn more about Pema Gellek
Hugh Joswick, Ph.D.
Hugh Joswick, Ph.D., has been studying and practicing at Nyingma Institute under Tarthang Tulku's senior students since the mid-1990's. He has also co-edited several books under the close direction of Tarthang Tulku, including Caring and the Lotus Trilogy books. He holds a Ph.D. from Yale University, and a B.A. and M.A. from Oxford University, where he was a Rhodes Scholar. He has taught philosophy at the university level and is currently the Managing Editor of Mangalam Press, the publishing…
Learn more about Hugh Joswick, Ph.D.