Anatomy of a Kum Nye Exercise: The Joy of Being – Part 1: The Working Basis (Online)
With Donna Morton
February 15 - April 5, 2023
Wednesdays, 8:00 – 9:00 AM, PT (February 15 – April 5, 2023)
Early Spring Term (8 meetings): This morning class meets weekly for 1 hour.
'Your body/mind embodiment is your personal treasure house, a source of beautiful feelings and profound satisfaction. If you appreciate its value and learn how to nurture it well, Kum Nye will show you how to enter the heart of your being and cultivate your inner riches more fully. Kum Nye will awaken the joy of being; Kum Nye will bring you home.'
This term initiates a year-long exploration of Tarthang Tulku's second Kum Nye text, The Joy of Being. While the first Kum Nye book emphasizes working with the physical aspects of our being, through self-massage, breathing exercises, postures, and movement, The Joy of Being goes more deeply into the inner aspects of our embodiment. It emphasizes the inner massage of feeling, using the senses to revitalize our capacities for seeing, hearing, sensing, touching, relishing and cognizing. It is intended to help you feel at home in your embodiment. Experience with the first text prepares us to benefit from the more advanced and subtle practices in The Joy of Being. This term we start with Part 1 of the text, and will include both study of the text and practice.
Facilitator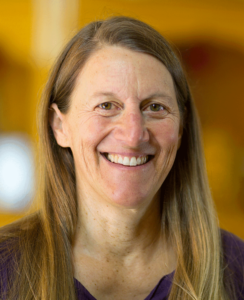 Donna Morton
Donna Morton, PT, NC, a physical therapist, holistic nutritional consultant, and health educator, first encountered Nyingma teachings in 1997. In 2001, she completed a 6-month Human Development Training Program at Nyingma Institute. Since that time she has taught here primarily in the field of Kum Nye, a gentle form of Tibetan Yoga developed for Westerners by Head Lama Tarthang Tulku. Her whole-person therapeutic approach draws from and integrates a variety of healing modalities including whole-foods…
Learn more about Donna Morton