All-Level Kum Nye: The Healing Art of Kum Nye Practice – Online
With Anita McNulty
March 14 - April 4, 2023
Tuesdays, 7:30 – 8:30 am, PT (March 14 – April 4, 2023) 
"Kum Nye heals both our bodies and minds, bringing their energies together to function calmly and smoothly"—Tarthang Tulku.
We explore practices and exercises from the first Kum Nye Tibetan Yoga book: inner and outer massage of feeling, breath, sitting, working with the senses, and the energy centers. The emphasis is on "how to do Kum Nye" and will be oriented toward practice.
This course may be attended as a series or as a drop-in class. Basic instructions will be included in each class for anyone new to Kum Nye. Appropriate for all levels and abilities; adaptations to exercises will be included for those with physical limitations. Experienced and beginning students are welcome and may join at any time. If dropping in, register at https://go.asapconnected.com/?org=4698#EventID=2305654
(KNR121)
Facilitator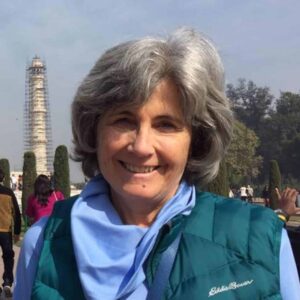 Anita McNulty
Anita has been a student of the Nyingma teachings since 1982. She has a special interest in the study and practice of Kum Nye. She is retired from a 42 year career as an RN & currently lives in Michigan with family.
Learn more about Anita McNulty