Spring Renewal | SPECIAL PRICING
With Christine DeCristofaro and Linda Copenhagen
March 3 - 5, 2023
BOOK BY FEBRUARY 24, 2023  AND SAVE 20% WITH PROMO CODE: RATNALING20
Relax and renew with a spring retreat with offerings to nourish and revitalize your spirit.  This retreat will include relaxing yoga and meditation – practices which stabilize your nervous system and generate a sense of well-being. There is plenty of free time in the schedule for reflection.
What are you calling in for 2023?  Getaway to Ratna Ling and reconnect to your inner-voice, reset your intentions or simply relax in our beautiful natural surroundings.
Schedule (Subject to change):
Friday
3:00-4:00     Check-in
4:30-5:30      Relaxing Yoga – Christine
5:30-6:30      Dinner
Saturday   
8:00-8:45       Breakfast
9:00-10:30     Relaxing Yoga  – Christine
11:00-12:00    Meditation & Movement – Linda
12:15-1:00       Lunch
1:00-5:30        Quiet time for reflection, exploring our property,  or bodywork (appointment required)
5:30-6:30        Dinner
Sunday
9:00-10:00     Yoga Meditation – Christine
10:00               Brunch
12:00               Checkout
RELAXATION YOGA
This yoga class is designed for all levels, incorporating breathing, stretching, fluid movements, and stillness.  The postures and techniques help to stabilize and calm the nervous system and tone the organs, bringing more ease and circulation throughout the body. You can expect to feel more relaxed and aware from this yoga practice.
MEDITATION & MOVEMENT
This class incorporates meditation introduction and instruction using principles outlined by our llama, Tarthang Tulku, in Kim Nye Tibetan Yoga using observation, breath and gentle movement.
YOGA MEDITATION
Learn to use yoga as a means to quiet the mind and come into stillness. This final class will bring all of your learning together and bring it home with you.
For your safety and ours, we require proof of vaccination from all visitors and residents of Ratna Ling Retreat Center.   We wish to provide peace of mind for all of our guests.
Facilitators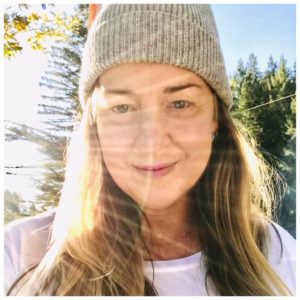 Christine DeCristofaro
Christine is a former resident volunteer and co-creator of many of Ratna Ling's signature programs. Christine is a passionate listener, truth seeker, fearless warrior against guilt and shame. She feels blessed to live a life where she helps others touch the infinite wisdom that lives inside each of us. Christine believes heath and wellness are achieved with awareness of our full potential and taking steps to integrate it: mind, body and spirit. She loves supporting others along…
Learn more about Christine DeCristofaro
Linda Copenhagen
Linda Copenhagen holds a degree in accounting from San Francisco State University and is a Certified Public Accountant. She has studied Tibetan Buddhism in the Nyingma lineage since 1996.  For the past several years she has been a CFO and financial consultant in the non-profit sector. Formerly, she has held roles as Director of Corporate Accounting at Art.com, Inc, Senior Director at Leapfrog Enterprises and Controller/Director of Finance in several technology startups. Linda now brings both her Buddhist studies…
Learn more about Linda Copenhagen