A Weekend of Self-Care | Labor Day
With Felicia Evans and Kimberly Millard
August 30 - September 2, 2024
SLOW DOWN, TAKE A BREAK, AND REST
In the fast-paced world of mobile devices, cars, planes, deadlines, and capitalism, we can lose track of what's important, like our well-being, inner peace, laughter, and our personal truth.
You matter, and you are more than enough. That phone call or email can wait. Your family or job will be fine without you always being there.
Treat yourself and take three days at Ratna Ling to unwind, reflect, and breathe into your fullness. Remember what you value the most, and then return to your life with a renewed sense of ease, joy, and strength.
This weekend includes:
Yoga for all levels
Sound & Music Journeys
Meditation for all levels
Optional bodywork, acupuncture, and massage at the Mandala Wellness Center for additional fees
And much more….
SAMPLE SCHEDULE (Subject to Change)
Friday
3:00-4:00    Check-in
4:30-5:30      Yoga
5:30-6:30      Dinner
6:45-7:30      Opening Circle
Saturday
8:00-8:45     Breakfast
9:00-10:00   Ways to Self-Care
11:00-12:00   Relaxation Practices
12:15-1:00     Lunch
1:00-4:30     Quiet time, bodywork, and massage by appointment
4:30-5:30      Meditation for Compassion
5:30-6:30     Dinner
7:00-8:00     Restorative Yoga with Live Soundscapes
Sunday
8:00-8:45      Breakfast
9:00-10:00    Mantra
12:15-1:00      Lunch
1:00-4:30       Quiet time, bodywork, and massage by appointment
4:30-5:30       Practices for Compassion & Forgiveness
5:30-6:30       Dinner
7:00-8:00        Sound Healing
Monday
8:00-9:00      Yoga
9:00-10:00    Closing Circle
10:00-11:00   Brunch
12:00              Checkout
All bookings are NON-REFUNDABLE. Should you wish to cancel your stay with us, Ratna Ling Retreat Center requires 30 days' notice for your full credit to be TRANSFERRED to a future retreat within 1 year of original booking. 
CLASS DESCRIPTIONS
YOGA
These yoga classes are designed for all levels, incorporating breathing, stretching, and fluid movements.  The postures and techniques help to stabilize and calm the nervous system, strengthen muscles, and tone the organs, bringing more ease and circulation throughout the body. You can expect to feel more relaxed, aware, and stronger from this yoga practice.
WAYS TO SELF-CARE
Learn how to bring balance for yourself through daily self-care with essential oils, breathing, yoga, journaling, walking, enjoying tea, and deep listening.  We will discuss and explore different practices that people use to care for themselves.
MEDITATION 
In these sessions, you can learn how to be with yourself and make friends with your mind, through sitting or walking.. The mind has a multitude of qualities and abilities, and meditation helps us observe and acquaint ourselves with the ones that occur often and those that we didn't know were there.  This practice can bring about more steadiness, clarity, discernment, and calmness for the mind, body, and spirit.
RESTORATIVE YOGA
This yoga is designed to restore the nervous system and allow all systems in the body to come back to homeostasis. The class incorporates restful, sleep-like postures on the floor, with the support of various props.
MANTRA
Find inspiration through learning about deities and chanting mantras to call on higher qualities of being.
PRACTICES FOR COMPASSION & FORGIVENESS
In this session, we learn more about our boundaries and how to open our hearts.  Through group and partner work, we will practice how to be and speak with others, especially when we feel closed, challenged and impatient.
SOUND JOURNEY
Enjoy and relax to the sounds of harmonizing bowls, chimes, and serene musical instruments.  Allow the mind and body to soften, as your spirit travels to restful and ethereal realms.  Participants will lay down for most of the practice, and/or be guided through restorative postures with supportive props.
Facilitators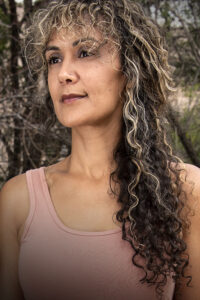 Felicia Evans
Felicia is a Body Mind Coach and 200-hour Certified Yoga Teacher. She guides her students and clients to embrace their own unique individuality, inner wisdom, and strength within. Felicia encourages everyone she works with to embrace who they truly are and step away from the fears of not fitting in. She believes that life is too short to spend it judging ourselves, and instead we should use this human experience to be who we are…
Learn more about Felicia Evans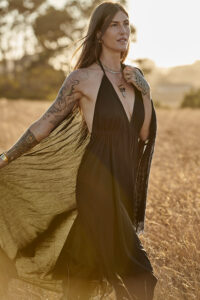 Kimberly Millard
Kimberly Millard is an esteemed Yoga Therapist, Ayurvedic Health Counselor and Yoga Teacher Trainer. She received her 500hr Yoga Teacher Training certification through Shivakali Yoga, International Association of Yoga Therapists Certification through Loyola Marymount University, and 750 hour Ayurveda Health Counselor certification through Joyful Belly. Kim's classes weave together extensive training in sanskrit, vinyasa, hatha, ayurveda, yoga nidra, restorative, pranayama, meditation and yoga philosophy based on sacred texts such as The Yoga Sutras, Upanishads, and…
Learn more about Kimberly Millard