A Time for Transformation: A Yoga and Meditation Retreat
With Gretchen Donovan
October 26 - 29, 2023
We are honored to have Gretchen Donovan back as a guest teacher at Ratna Ling!
This retreat includes:
Buddhist Teachings & Yoga
Recognizing how encumbered patterns manifest
Daily Sky Gazing Practice
Morning Asana ( all levels)
Evening Restorative & Somatic Movement Practice
We celebrate our innate strength and wisdom by understanding, reflecting and turning towards what Buddhism calls The Five Poisons (Anger, Jealousy, Pride, Ignorance, and Attachment). These poisons obstruct us from feeling free in our lives.
Instead of ignoring or avoiding that which scares us, we have the potential to  transform our fears, anxiety and impulsivity into less reactive and more skillful means.
Buddhist Philosophy helps us to compassionately organize these encumbered patterns and make significant shifts in our lives. Through meditative and somatic awareness, deep listening, and laughter, our genuine nature and solidarity is revealed.
For your safety and ours, we require proof of vaccination from all visitors and residents of Ratna Ling Retreat Center. We wish to provide peace of mind for all of our guests.
Schedule (subject to change)
THURSDAY
3-4:00pm: Check-in
4:30 pm: Welcome and Introductions
5:30pm: Dinner
7:00pm: Meditation
FRIDAY
7:00am: Skygazing and noble silence
8:00am Breakfast
9:30am Teaching
Break
10:45am  Asana
12:15:Lunch
Break
2:30pm: Teaching
3:30pm:  Somatic movement
Break
4:30pm Teaching
5:30pm  Dinner and Ratna Ling History
SATURDAY
7:00am: Skygazing and noble silence
8:00am Breakfast
9:30am Teaching
10:45am  Asana
Break
Field Trip to Stump Beach
12:15: Pick up Box Lunch and Field trip to Stump Beach
– meditation by ocean
-integration with sky
4:30pm Teaching
5:30pm Dinner
7:30pm Somatic Movement & Evening Council
SUNDAY
7:00 am Skygazing and Noble Silence
8:00am   Asana and Closing circle
10am     Brunch
12noon  Checkout and Farewell
Facilitator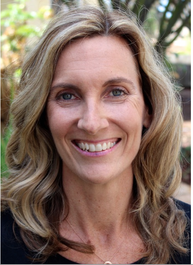 Gretchen Donovan
Gretchen has been teaching yoga for 20 years. After extensive experimentation and study in the traditions of Ashtanga Yoga, Iyengar Yoga and Prajna Yoga, her teaching cultivates a broad range of techniques. She carefully weaves the subtle energies and precision of these disciplines into her teaching, creating a unique style. Her enthusiasm and commitment to helping others access  growth and self awareness (beyond asana) is both accessible and infectious.  She is a Certified Feeding Your Demons Facilitator and…
Learn more about Gretchen Donovan