Aging with Grace: A yoga retreat for seniors
With Patricia Becker
March 8 - 10, 2024
We welcome back Patricia Becker of Palo Alto, who specializes in yoga for seniors!
Come to an Information Session about this retreat via Zoom on December 2, 2023 from 10:00-10:30am!
Bathe in the joy of yoga with stretching and strengthening poses as well as breath awareness meditation. Expect a playful practice of self-acceptance and exploration at the beautiful Ratna Ling. 
Great for those of all ages who
• want to slow down and care for yourself
• want a stronger healthier back
• want to be more flexible
• want to maintain mobility
The gifts of growing older are many: maturity, grace, wisdom, experience, perspective, and years of happy memories.
As we go through life, we may experience challenges such as joint stress, osteoarthritis, loss of balance, find it difficult bending over, or other physical limitations. All of this affects your sense of self and our outlook on life. 
Yoga has a wide array of physical and mental health benefits that enhance our quality of life at any age. 
Learn more about Patricia Becker
HERE!
3:00pm               Check-in
4:30-5:30pm       Arrive Here at Ratna Ling – Yoga for Your Feet and Ankles 
6:45-8:00pm       Opening Circle 
8:00-8:45am         Breakfast
9:00-10:00am       Loosen and Relax – Yoga for Your Neck and Shoulders
11:15am-12:15pm Lengthen and Decompress – Yoga for a Healthy Back
1:00-4:30pm        Quiet time, hiking, journaling, reading, or bodywork by appointment
4:30-5:30pm        Mobility – Happy Hips and Hamstring Yoga
5:30-6:15pm        Dinner
7:00-8:00pm        Face Yoga and Restorative Yoga 
8:00-9:00        Yoga for Your Hands and Wrists
9:00-10:00      Head to Toe Stretches and Closing Circle
12:00pm           Check out
Facilitator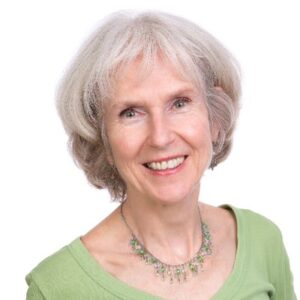 Patricia Becker
Patricia Becker is a Yoga, Breath and Diet Coach with 30 years experience of study, practical experience and coaching. Certified Yoga Alliance RYT®  E-RYT®.  Patricia has a Yoga TV Show, YouTube Channel, Live Online Programs. She was a Yoga Instructor for Stanford's Health Improvement Program for 11 years. Learn More at https://yourhealthandjoy.com/
Learn more about Patricia Becker