Healing Time Retreat | Awaken to the aliveness of each arriving moment
With Jack Petranker
September 13 - 17, 2023
Exploring Time, Space and Knowledge at Ratna Ling
We live on the surface of time, moving from moment to moment without ever really connecting with time's inner dynamic. Cut off from the depth of experience, we easily feel frustrated, isolated, emotional, and resentful.
It doesn't have to be that way. We can heal our connection to time, and discover that time is the beating heart of experience. It's like finding our way back from exile, like coming home. New ways of knowing and being become available, and we move naturally toward joy and inner peace.
This retreat will draw on short readings from Chapters 29 and 30 of Tarthang Tulku's Dynamics of Time and Space. It will emphasize practice and discussion.
Sample Schedule
7:00-8:00        Optional Kum Nye
8:00-9:00        Breakfast and cleanup
10:00-12:30    Morning session (with 15 minute break)
12:30-1:30      Lunch and cleanup
1:30-4:00        Individual practice/time off
4:00-5:30        Afternoon session
5:30-7:00        Dinner and cleanup
7:30-9:00        Evening session
Facilitator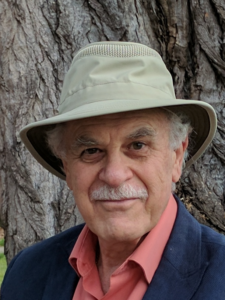 Jack Petranker
Jack Petranker holds degrees from Stanford, Yale Law School, and the University of California at Berkeley. He has been a student of Tibetan teacher Tarthang Tulku for more than 40 years, and has worked for the Nyingma organizations as an editor, writer, and teacher. A past Dean of the Nyingma Institute in Berkeley, he is Director of the Mangalam Buddhist Research Center and the Center for Creative Inquiry, and has taught mindfulness for decades.
Learn more about Jack Petranker