Mindful Mondays – Online
With Gloria Baraquio
March 13 - April 10, 2023
Mondays 5pm- 6pm PST
Online
Are you ready for more clarity, joy, and gratitude in your life?
Reconnect with your mindfulness practice with resident teacher Gloria Baraquio for Mindful Mondays! These sessions will include reading passages from Tarthang Tulku's Gesture of Balance, gentle movement and breathing, and a short meditation practice.  Take some time for yourself to reflect and relax!
Please register to receive the Zoom link.
Notes for classes:
Please have your copy of Gesture of Balance.  You can purchase one from Dharma Publishing. Not required to have, but you will love the book!
Please designate a quiet, spacious place for your practice.
Please log in 5 minutes before class.
You may want to have a yoga mat, blanket, or cushion to support your practice.
SUPPLEMENTAL COACHING:
If you're looking for support or guidance with a transition, or if you want clarity on life choices, consider a 5-week series of mindset coaching with Gloria.  Here's what her clients have to say:
"You energize me!!!  You helped me open my mind to see realities that either already exist or are going to exist. I'm excited for what is to become.   Love your class, your teachings and YOU!"
"This coaching program was just what I needed to encourage me to take the next big steps in my journey.
Gloria is ever so kind, mindfully motivating, and consistently determined to bring out the best in her clients.
Her style is distinct due to her balance of effort and ease in every application of her personal experiences and delivery. I didn't expect to feel so comfortable experimenting with new ways of thinking and self critique as we addressed the personal blocks preventing my growth."

"Gloria is a fierce embodiment of authenticity. Both on and off the mat, I have been inspired to step out of my own way and serve the world as my truest self. In just a few months of working with her, my soul feels that it is in alignment, my mind defaults to abundance, and I have my dream job! I can't thank Gloria enough for being the no BS advocate she is for living your best life!"
Learn more at gloloveyoga.com.
Facilitator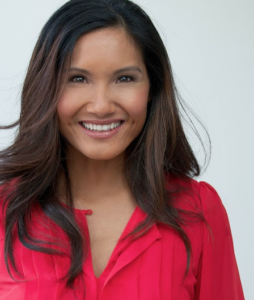 Gloria Baraquio
Born and raised in Hawaii, Gloria has been teaching vinyasa since 2006, studying Tibetan Buddhism since 2004, and singing devotional music since she was a child.  She earned her 200-hour certificate from Yoga Hawaii and her 300-hour training with Raghunath Cappo and Radhanath Swami in India.  Gloria has practiced with spiritual, indigenous, and ancient traditions of Hawaii, Catholicism, Christianity, Baha'i, Agape, Vaishnavism, Hinduism,  Zen, and Tibetan Buddhism.  Her aim is to help each individual cultivate…
Learn more about Gloria Baraquio