The Love of Beauty: A Meditation Retreat in Nature
With Maria Helena Kubrusly
September 15 - 17, 2023
Bring a friend for 50% off! Offer expires 8/10/23
"The Natural Environment will readily support a more beautiful inner life. From each tree and flower, we can learn how to receive nourishment through the senses and allow the nectar of sensory beauty to fill the heart to overflowing."
-Tarthang Tulku, Lotus Mandala, p.49
Take a breath of fresh air, and let the beauty of Nature inspire your inner beauty…
In this retreat, we will explore the beauty of trees, plants, animals, the sky, wind, and all of Nature at Ratna Ling, to understand your own true nature–the beauty and wonder of being you.   Being outside helps heal the disconnect between head, heart, and senses.  This retreat will help to restore intimacy with yourself and with the world, and nourish what is innately beautiful and perfect within you.
By immersing yourself in beauty, you will learn new ways to treat yourself and how to appreciate the natural parts of you.  You will leave inspired and refreshed, reminded of how beautiful Life really is.
COVID POLICY: For your safety and ours, we require proof of vaccination AND negative test result from all visitors to Ratna Ling Retreat Center. We wish to provide peace of mind for all of our residents and guests.
This retreat includes:
Time in Nature
Meditation
Awakening the Senses
Tibetan Yoga
Mantra
SCHEDULE (Subject to change)
FRIDAY
3:00-4:00 Check-in
4:30-5:30 Tibetan Yoga (Kum Nye)
5:30-6:30 Dinner
6:30-8:00 Opening Circle & Mantra Meditation
SATURDAY
8:00-9:00   Breakfast
9:00-10:30  Indoor/Outdoor Contemplation Exercise
11:00-12:15  Meditation – Exploring the Senses
12:15  Lunch
1:00-1:30   Temple Tour (optional)
1:00-4:30   Quiet Time- Optional massage and wellness treatments by appointment
4:30-5:30   Meditation in Nature
5:30-6:30   Dinner
6:30-8:00   Listening Meditation & Mantra
SUNDAY
8:00-8:45   Tibetan Yoga (Kum Nye)
9:00-10:00 Closing Circle
10:00-11:00 Brunch
12:00 PM   Checkout
Facilitator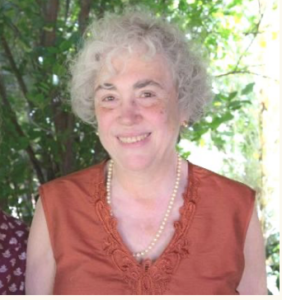 Maria Helena Kubrusly
Maria Helena Kubrusly is a founding member of the Nyingma center in Rio De Janeiro, Brazil. An Odiyan resident since 1999, Maria Helena works regularly with Tarthang Tulku Rinpoche on administrative and community matters. Maria Helena has offered retreats and courses in the US, Brazil, and Europe, online and in person. She has a masters degree in Applied Linguistics from Lancaster University, UK.
Learn more about Maria Helena Kubrusly