Yoga and Creativity
With Jason Bowman
June 1 - 4, 2023
We are excited to have Jason Bowman back as a Guest Teacher at Ratna Ling!
The things we make lead directly to the sense of value we get from being alive. Relationships, meals, stories, pictures, careers, vacations—everything is a product of creativity. Over the years of my practice, it's become increasingly clear that yoga and sitting still are simply support systems for the singular act: making something out of nothing.
Call it a getaway for people who like both leggings and literature. The practice will provide a light, but sturdy, framework for a plethora of free time, to be used creatively. I'll be offering some initial considerations/ideas that can be applied to existing personal projects, or transformed into a weekend-long writing exercise. There is communal and private space to work.
There will also be a shared reading beforehand: The Writing Life by Annie Dillard. It's a short collection of essays that illuminate the act of creativity, in a way that's accessible, and riveting, to people who are decidedly not writers.
The surrounding area has very nice beaches and hiking, should that suit. The center itself has a palatial meditation hall that can be used freely. Also, fantastic accommodations and food and vibes. We'll talk, and not talk, and be together, and also on our own.
COVID POLICY: For your safety and ours, we require proof of vaccination AND negative test result from all visitors to Ratna Ling Retreat Center. We wish to provide peace of mind for all of our residents and guests.
Accommodations:
Each cottage has two queen beds, which are located in separate bedrooms. The cottages are large and have high ceilings, with a living room, kitchen and full bathroom. The whole center is luxurious and comfortable.
Fee:
$1300 per person
This includes accommodations, meals, yoga, taxes… everything except massages.
If you're signing up with a friend or partner, please indicate in the registration notes, so we can pair you in the same cottage. For single guests who want a private cottage, the additional cost is $900.
Schedule:
THURSDAY
3:00pm – Arrival
4:00-5:15pm – Vinyasa class
5:30pm – Dinner
7:00pm – Discussion/Lecture
FRIDAY
6:00-7:00am – Sitting period
7:15-8:30am – Vinyasa class
8:30am – Breakfast
9:00am-12:30pm – Creative time (or whatever)
12:30pm – Lunch
1:00-4:00pm – Creative time
4-5:15pm – Discussion/Lecture
5:30pm – Dinner
SATURDAY
6:00-7:00am – Sitting period
7:15-8:30am – Vinyasa class
8:30am – Breakfast
9:00am-12:30pm – Creative time
12:30pm – Lunch
1:00-4:00pm – Creative time
4-5:15pm – Discussion/Lecture
5:30pm – Dinner
SUNDAY
7:15-8:15am – Sitting period
8:30-9:45am – Vinyasa class
10:00am – Brunch
12pm – Check out
Facilitator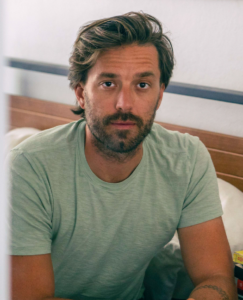 Jason Bowman
Jason Bowman leads teacher trainings, retreats, and guest lecture series both around the US and internationally and is strongly influenced by years of Ashtanga Yoga and Vipassana Meditation practice. www.jasonbowmanyoga.com
Learn more about Jason Bowman